Exclusive Stories from the Altador Cup
Read the exclusive stories from each Altador Cup by selecting the year of your choice in the navigation below:

Altador Cup V
The news, hot off the press, from TNT themselves as they unravel their own
coverage
for Altador Cup V.
Lost Desert Takes Home The Altador Cup!
Lost Desert Wins Tournament! - Date posted July 6th, 2010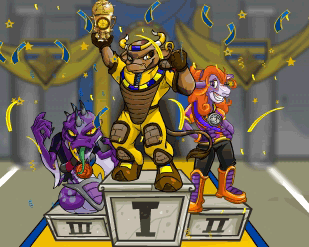 Kreludor and The Lost Desert had already met twice this tournament, with each squad earning a decisive win. Therefore one could hardly say there was a clear favourite in their third showdown, which happened to be taking place in the championship match of this year's Altador Cup.
As expected, the teams appeared evenly matched early on - Kreludor held possession more of the time, while The Lost Desert got the better scoring chances. The decisive moment in the game came on a controversial call that broke in The Lost Desert's favour, allowing them to turn their then-narrow lead into a decisive advantage.
From that point on, it was as though Kreludor played with a desperation that, while creating good scoring opportunities, nevertheless allowed The Lost Desert to get numerous odd-man rushes and high percentage shots of their own. In the end, The Lost Desert was able to come away with a victory despite Kreludor's frenzied effort to make up the difference.
In other tournament news, Twitterpate emerged as the winner of this year's Altador Cup Staff Tournament, holding off a spirited challenge from SenorMalo, whose skill and style ensured that he, too, will be a fan favourite for the foreseeable future.
Lastly, special mention should be made about the effort put in by Terror Mountain's
Shootout Showdown
players this year. Despite being an otherwise middling outfit (they entered the Finals 12th place), during the Double Round Robin phase, Terror Mountain won an incredible 32 of their 34
Shootout Showdown
contests.
Bravo
!
So now, another Altador Cup tournament has come to a close. Thanks for your participation and see you next year!




Altador Cup Up For Grabs As Tourney Ends
Top Four Set, But Who Wins? - Date posted July 1st, 2010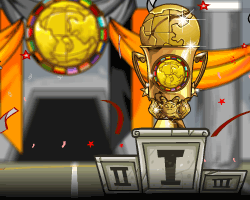 After more than a month of competition, this year's Altador Cup Finals have arrived. While the four teams battling for the cup have been well established for a few days now, the order in which they'll be seeded for their last matches remained uncertain until the end.
More than any previous year, though, the margin between this ferocious foursome is razor-thin. In fact, you could almost say that seeding during this last frame is practically meaningless. After all, will anyone really be surprised if, say, Kreludor or Roo Island beat The Lost Desert? The last time Kreludor faced The Lost Desert, they beat them decisively, while Roo Island managed a split that included a Yooyuball victory in their last match against their desert foes.
For those whose teams aren't in the top tier, don't dismay! You'll still have plenty to play for during this final weekend, as the rest of the teams square off to settle the remainder of this year's final standings. This is your last chance to play until next summer, so make the most of it!




ACV Elite Find It's Crowded At The Top
It's Anybody's Tournament! - Date posted June 18th, 2010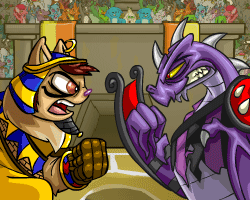 The Lost Desert and Kreludor opened a pretty sizeable margin between themselves and the rest of the field during the early going of this year's Altador Cup tournament. While The Lost Desert has continued to maintain their lead, Kreludor has slipped considerably within the past week, losing two or more components of each match from Day 12 through Day 15 of the tournament.
In the meantime, Meridell and the Darigan Citadel have come on strong to really make things competitive at the top of the standings. As of this writing, the margin that currently separates Meridell and Roo Island, the 4th and 5th place teams, is about the same size as the margin between The Lost Desert and Meridell, the 1st and 4th place teams.
With the tournament's top teams so close to each other in the standings, Yooyuball enthusiasts have already begun turning their attention to the second round's matchup between Darigan Citadel and The Lost Desert, which promises to be an epic clash with plenty of impact on who ends up where for the Finals...




Moltara To Yooyus: Less Slushies, More Scoring!
But Everybody Loves Slushies! - Date posted June 15th, 2010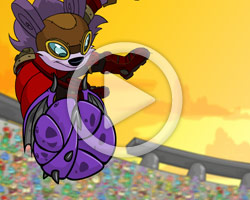 No wonder Moltara's team has struggled so much during the tournament! How are they supposed to get enough practice time to improve when their Yooyus keep taking slushie breaks?!?
Watch the video!




Altador Cup Features Surprising Starts
Early Tournament Surprises - Date posted June 4th, 2010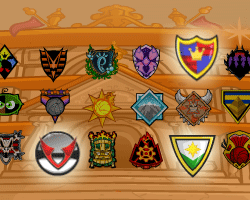 Although this year's Altador Cup tournament still has a long way to go, the surprising starts (both good and bad) of a few teams could wind up having an impact on the results of this year's tourney.
In the past, Brightvale and Virtupets have hardly been what you'd call powerhouse programs. Brightvale, which didn't even field a team last year, has never finished higher than 12th place (they did reach 2nd round of the first Altador Cup), whereas the Space Station's previous best was last year's finish at 12th. Both teams, though, are currently near the top of the standings.
On the other hand, the favourite to win this year's Altador Cup, Shenkuu, has struggled mightily. Their fans are quick to point out that Shenkuu stormed back from a poor start a few years ago to reach the finals, so don't count them out just yet. Lastly, while surely no one expected Moltara to contend for a title, few could've predicted how poorly they've done so far. One way to look at it is they can only get better.




Rosters Shuffled For Altador Cup V
Roster Change Roundup - Date posted May 26th, 2010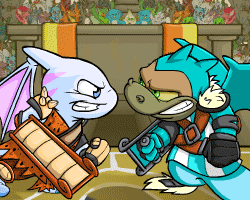 It turns out that the members of Moltara's Yooyuball team aren't the only new faces at this year's tournament. In an effort to regain their competitive edge, the winners of the first Altador Cup have parted ways with defenseman Autrey Fulse (the lone team member not on that championship team) and signed relentless pursuer "Brains" Mortigan.
There are also a couple of familiar faces in new places this year. In a trade that broke up Tyrannia's vaunted Forsaken Five, the club dealt Evren Guilako to Terror Mountain for Elbin Kroe. Additionally, Brightvale has decided to give goalie Orie Dinelle another shot in front of the net.
Perhaps the most surprising roster move is the one that, in the end, didn't happen. After last year's championship victory, Krawk Island's Dasher Soley decided to hang up his Yooyuball sling. However a last-minute injury to his rookie replacement, Feldon "Dinksy" Collibridge, left the club with no time to find a replacement who knew all the team's plays. And so, Ol' Dash agreed to come back for one last tournament.
How will this offseason's changes impact the way that the tournament plays out? We'll just have to wait and see....




All Eyes On Moltara As Altador Cup Approaches
Moltara Joins Cup - Date posted May 20th, 2010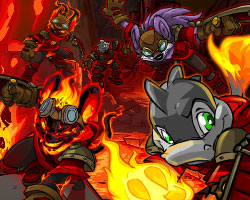 In the days just before the start of the Altador Cup, it seems that the big story everyone's talking about is the inclusion of a team from Neopia's newest land, Moltara, in this year's tournament. In the months since their land's discovery late last year, Moltarans have been tirelessly making preparations to field a team in this year's tournament. "It's certainly been a challenge, putting together a team that Moltarans can be proud of in such a short period of time," said team captain Aldric Beign.
As for Moltara's prospects on the playing field, there seems to be a guarded sense of optimism about the team's outlook. "They're a spirited bunch with lots of potential," one sideline observer noted during a recent practice. "It's plain, however, that they've lots to learn before anyone considers them a championship contender."
While even the team's most ardent supporters would concede that they're raw and untested, there are those who believe the tournament's month-long plus Double Round Robin phase should provide a steep enough learning curve. "Certainly, they're going to take their lumps," one Moltara supporter admitted, "but with all the natural ability this team has, you can't tell me they won't be right there battling to win it all at the end."