TNT Staff Tournament
Sometimes during the Altador Cup, TNT holds a staff tournament, where members of the staff compete against eachother. There were no staff tournaments during Altador Cup II, III and IV.
RESULTS NAVIGATION:
STAFF INFO NAVIGATION:

Altador Cup XVII
Altador Cup XVII has brought along another TNT Staff Tournament! For more information on the tournament, click here
Altador Cup XVII TNT Staff Tournament Information
.
For more information and scheduling, visit the
Rules
page.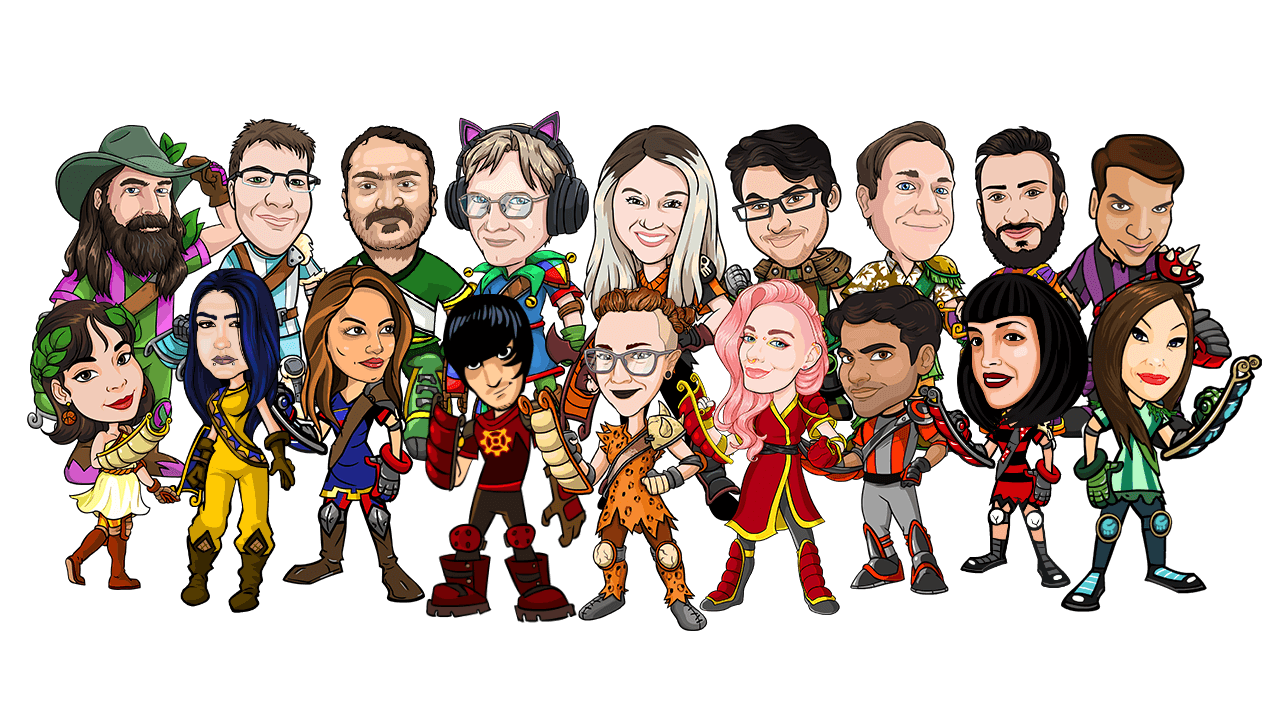 The Altador Cup has returned, and with it comes the latest installment of the Altador Cup Staff Tournament. For this year's tourney, you get to assemble your own "fantasy team" of Neopets staffers, then receive points based on how they play. Do you have the skill to build the best roster?
Current standings
Staff Member
Round 1
Round 2
Round 3
Round 4
Total
Forwards


Miss Rainbow
1510
1820
1760
1697
6787


Senor Malo
1813
1580
2680
2650
8723


Weirdough
1990
2040
2030
2206
8266


Rizzard
1004
1400
1396
1240
5040


Sun Potato
1050
1110
1640
1750
5550


Dingo
2335
2580
2560
2191
9666


DJ Sally
1328
1100
1098
1006
4532
Defenders


Mac
1235
1902
2237
1126
4459


Kikocat
2290
2130
2240
2220
8880


Kakarot
2083
1808
2110
2020
8021


Unknown
2255
1902
2237
2560
8954


Clammy Hand
1840
2080
2080
2030
8030


Iceman
2140
2240
1085
2290
7755


Aesop
2590
2190
2250
2310
9340
Goalies


Binary Supagoo
2405
2120
2400
2308
9232


Ehlo Froyo
1970
2100
2100
2057
8227


Username Redacted
1401
1095
1110
1094
4700


CMA Forrad
2189
1504
1238
1644
6575
Altador Cup XVII Star Players
Winner - Round 1



While it's unknown where this brand-new contender hails from, we do know he is well versed in the inctricacies of exploits! Although his glitch-catching noggin contains the know-how to turn this year's entire Staff Tournament upside down, this TNT Staffer's competitive spirit forbids him from taking advantage of any cheat exploits he might discover during this year's competition. Unknown's earnest approach to this championship has earned him the title of Remarkable Rookie!

Fun Fact: He is in fact a remarkable rookie.
Prize:


Testing the Limits: Why it Wasnt Cheating
Winner - Round 2



Although this might be Dingo's first year participating in the Staff Tournament, they certainly don't play like it! Putting up an impressive showing in the first few rounds proves they are no novice when it comes to the Altador Cup. This staffer's experience flinging nibbling Meepits from TNT wires, along with their astonishing agility, allows them to consistently score goals when even the trickiest of Yooyuballs grace the field. For their dazzling display of skill right off the bat, Dingo has been recognized with the title of Nimble Newcomer!

Fun Fact: A master of YYB scoring techniques, Dingo was crowned this year's Nimble Newcomer.
Prize:


Dingo Days: The True Lives of LangourousChill-dudes
Winner - Round 3



A Team Darigan Citadel veteran who first joined the Staff Tournament back in 2015, Binary Sugapoo is a dependable goalie who truly gives his all to the Cup. While most players experience highs and lows throughout the season as their points fluctuate, this goaltender Staff Tournament contender always scores consistently high! It's been rumoured that during his time participating in the cup, Binary Sugapoo deeloped unassailable defensive formations and extensive contingency plays that now allow him to persistently place near the top of the leaderboards. The wisdom Binary Sugapoo soaked up on the Yooyuball field is why he is regarded as a Seasoned Pro!

Fun Fact: Binary Sugapoo's sagacity is why he is known as a Seasoned Pro!

Prize:


A Binary Life: The Coconut that Bootstrapped Itself
Winner - Round 4



Although Miss Rainbow might not be the highest scorer amongst the TNT staffers, her radiant personality outshines all the rest! Always the first on the field to warm up with her daily stretches and the last to leave after helping clean up the stadium, Miss Rainbow's dedication is only outmatched by her compassion... and maybe her love of all things rainbow! After brightening up this year's Staff Tournament with her dazzling disposition and unshakable integrity, Miss Rainbow has been crowned this year's Colourful Contender!

Fun Fact: Miss Rainbow received the title of Colourful Contender this year for her sparkling personality and incredible sportsmanship!
Prize:


Miss Rainbow: From Rags to Rainbows
The Prizes
In the table below you can see all the prizes and how many points they cost you.
Prizes
1
point


Shared Molten Hot Sauce

Type: Food

It might have been sitting in the fridge for a few months, but it still has a kick!
5
points


Fidget Snowager

Type: Toy

You can play around with this fidget toy without worrying about getting hit with an icy blast!
10
points


Golden Mouse Award

Type: Gift

An esteemed award, this trophy is awarded to the Staffer who earns the most points throughout the annual Staff Tournament!
15
points


Desk Punchbag Bob

Type: Toy

Now you can take your frustrations out on Punchbag Bob in the comfort of your very own home as well as the battledome!
25
points


Stapler in Jelly

Type: Food

Thats real professional! Although, I did skip lunch today...
30
points


Emergency Presentation Breath Spray

Type: Grooming

Never worry about morning breath again with this handy dandy Emergency Presentation Breath Spray!
50
points


Grarrl Staple Remover

Type: School

Pull out misplaced staples with the power of the Grarrl jaw!
100
points


Chia Chia Terracotta Pet

Type: Gift

Every TNT Staffer needs a desk plant. What better flora friend than a Chia Chia?
250
points


Top Secret Files of TNT History

Type: Book

Confidential documents, hidden photos, guarded passwords, secret recipes, and covert reports all lie within this manilla folder... FOR TNT EYES ONLY
350
points


Krawken Ink

Type: School

This real Krawken Ink comes with a colourful quill inspired by the Krawken himself.
500

Welcome to Office Basket


View Preview



Type: Special

When everyone gets a red stapler, theres no need to steal it from your coworker.
1,000

Useless Kougra Box


View Preview



Type: Special

Are you quicker than the sneaky little Kougra?
1,500

Working From Home Pants



View Preview



Type: Clothes

They totally count as business casual.
1,800

Dr. Sloth Hacked Computer


View Preview



Type: Special

Ugh... not again!
2,000

Haunted Office BG



View Preview



Type: Special

Remote work seems a little cosier than this...
3,500
points


Testing the Limits: Why it Wasnt Cheating

Type: Book

Explore Unknowns Autobiography to delve into his extensive knowledge of exploits!
3,500
points


30 Minutes or its Free

Type: Book

Weirdoughs philosophy on how he delivers on the court and on life!
3,500
points


CMA Forrad and the Impossible Autobiography!

Type: Book

If you think you can read my book, you have another thing coming!
3,500
points


Title Omitted

Type: Book

Finally spilling his secrets, Username Redacted shares how he grew up in the small town of- the rest of this description has been redacted.
3,500
points


Mac Attack: Aggressive Words of Affirmation for Every Occasion

Type: Book

Dear Fellow Neopian, Im proud of you. Are you hydrating? Self-care is the best care. Your feelings are valid and the world is brighter because you are in it. I hope you enjoy this chaotic-good culmination of all the kind words I can think of for my favourite community in the universe (yes, even you, Dr. Sloth). Remember, if you received two, consider gifting one to your fellow Neopian.
3,500
points


Ehlo Froyo: You Sure You Are Ready For This?

Type: Book

Hyped from all the sugar and ready to block everything coming at us! You shall not pass! Ehlo its Froyo! Get out of our house!
3,500
points


Slippery Slope: The Negative Effects of Sports Sponsorships

Type: Book

When hes not playing a fierce game of Yooyuball, hes enjoying a cool, refreshing Neocola! Mmm, now thats Soda! This message was paid for by Neocola industries...
3,500
points


How to Call on Your Inner Iceman!

Type: Book

In this cool autobiography, Iceman reveals his chilling secrets of how he became a man made of ice!
3,500
points


Magnificently Mysterious Magma Origins of Mr. Malo

Type: Book

Journey into the rise of Moltara's favourite son! Book made from 100% recycled Magma rock.
3,500
points


Mischief has another name, Darigan Yooyu

Type: Book

A newbies guide to mastering the Darigan Yooyu!
3,500
points


Bubble Trouble

Type: Book

I was hatched, I scribed, and I counted the bubbles! So many bubbles!
3,500
points


A Binary Life: The Coconut that Boostrapped Itself

Type: Book

During my formative years, I rolled around a small island, a possessed "coco" who pondered the power of creation, while avoiding being gnawed by bugs. Eventually, I escaped to civilization on a science vessel, and thus my journey truly began. I gained access to technology and working labs after I befriended an eccentric inventor. Such enlightenment! I began to obsess over the marvels of science, as I believed that this would surely unlock the possibility of making a life among the living. Still, questions remain. Did I grow this living body, did I possess it, or am I a convincing virtual projection? Is there still a coconut head buried among my possessions? Read on, if you truly wish to know...
3,500
points


Miss Rainbow: From Rags to Rainbows

Type: Wearable

Rags to riches, but with a colourful twist! In this book, Miss Rainbow describes her life and how it blossomed into a world not only full of colour, but full of fun, happiness, and success!

3,500
points


Potato Power: How A Potato Battery Can Light Up A Room

Type: Book

Learn the secret to conducting electricity with a mighty potato!
3,500
points


I Know Why the Caged Weewoo Sings

Type: Book

A coming-of-age story that illustrates how determination and a love of the written word can help overcome any obstacle!
3,500
points


Dingo Days: The True Lives of Languorous Chill-dudes

Type: Book

Within these pages lies the complete sagas of the lackadaisical legend Dingo!
3,500
points


DJ Sally: Its a plunderful life for me!

Type: Book

Set sail with DJ Sally as she tells you all about her life out on the wide-open seas!
3,500
points


Kikocats Neopian Adventure

Type: Book

Kikocat was born and lives in Deep Catacombs of Neopia Central. Seldom adventuring out into the wilds except for one time of the year, and then only journeying to Altador for the Altador Cup. Follow this Neopians journey through the Catacombs of life and Neopia.