Altador Cup
Welcome to Sunnyneo's Coverage of the Altador Cup. Use the navigation above to browse our pages, or scroll down for some Altador Cup news!
Link to Us
| | | |
| --- | --- | --- |
| | Neopets Page | Other Page |

Altador Cup News
Recent Altador Cup XVIII News
Neopets put out a statement on their Facebook of some changes to this year's Altador Cup. The caps for games has been lowered as well as rank points and prize pool values to reflect these changes.
Hi Neopians, we have an update on the Altador Cup!

Because we know how time-consuming this event can be, we decided to implement a quick quality-of-life change. We are scaling down the maximum games cap and rank requirements by 25% and adjusting the Prize Pool proportionally. You can still play all of your same favourite games, but without as much of the burnout... and you will reap all the same benefits! We hope this helps you better lead your team to victory this year!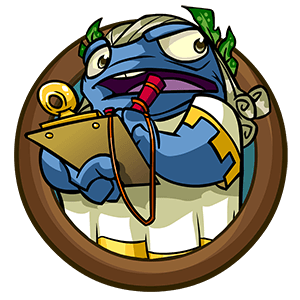 You mean... I don't have to spend ALL day at the Colosseum??
---
Also, an announcement from our SunnyNeo Scorekeeper - we have decided to drop our SunnyNeo Staff Tournament this year. Sadly we do not have the staff who also play enough to hold a competition. We've brainstormed some new ideas but sadly we wouldn't be able to implement them this Altador Cup. If the cup does continue any future years, we may bring it back or some other form of it. Huge shoutout to all those users who have participated in our competition with us the last few years to extend our event. Thank you!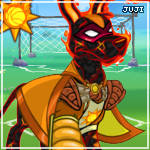 Shoutout to all my fellow Altadorians! *waves frantically*
Three more teams have arrived at the Colosseum today. Team Faerieland has been one of those teams fighting to break out of the bottom team teams. The only year they made the climb up the ranks was ACXIII coming in 4th, missing their closest ever podium onto 3rd. Will this be Faerieland's year?? There are many Faerieland players as well as other teams, rooting for this underdog team to finally take their turn on the top. Team Haunted Woods however, is not going to go down without a fight. The team came in right behind Faerieland last year and has been a lower tier team in recent years. However, Haunted Woods has won the AC twice including the very first AC as well as ACIX. Haunted Wods is determined to show they still have it from ACI to now ACXVIII. Make way for Team Krawk Island! This team has been above the middle tier team most of the Altador Cups. They landed in the winners circle back in ACIV with second place ACVI and ACIII. This team is on the path to take a second win, they can almost taste it!



Has this years winner just arrived??
The Colosseum fills with Noise,
With cheers from all the girls and boys.
As the Yooyu's fly both left and right-
Darigan Yooyu's give quite the plight.
There is a Showdown between all teams
As participants rush to make their dreams.
If you give your order to the Slinger first,
A Slushie can be had to quench your thirst.
-SunnyNeo Annual News Since 2014



The Altador Cup is once again returning for AC XVIII and the first three teams have already begun practicing on the field at the Colosseum. Team Altador, who is one of the underdog teams, finally managed to take home the cup back in AC XVI, but fell down the rankings last year in typical 'winners curse' fashion. Can the team who hosts the cup manage to take home another win this year? The winners from last year's Altador Cup, Team Darigan has showed up early in hopes to break said 'winners curse'. They have managed two wins now with their first win in ACII. The team typically fall middle ground among the rankings, but with two wins under their belt, who knows what will become of them this year. Team Kiko Lake has been a hard team to compete against. Although they have been all over the ranking board, they have taken to the winner's podium - taking the cup home - three times! Their last win was ACXV, the previous win only three years before that in ACXII, and their first win only two years before in ACX. This AC would put three years between wins, and Kiko Lake has their eyes on that trophy.


The early bird gets the yooyu!