Player Info
Team Captain

| | |
| --- | --- |
| Name: | "Poke" Cellers |
| Species: | Kiko (Male) |
| Position: | Left Defender |
| Strengths: | Stealing the ball, Toughness, Passing |
| Weaknesses: | Scoring, Size |
| | |
| --- | --- |
| Name: | Erli Quinnock |
| Species: | Peophin (Male) |
| Position: | Goalkeeper |
| Strengths: | Consistency, Toughness, Intelligence |
| Weaknesses: | Speed |
| | |
| --- | --- |
| Name: | Meela Kitah |
| Species: | Kiko (Male) |
| Position: | Right Forward |
| Strengths: | Guarding, Powerful Shot |
| Weaknesses: | Lack of forward experience, Passing |
| | |
| --- | --- |
| Name: | Holbie Pinnock |
| Species: | Kiko (Male) |
| Position: | Left Forward |
| Strengths: | Speed, Scoring, Tackling |
| Weaknesses: | Lack of starting experience |
| | |
| --- | --- |
| Name: | Ditan Colb |
| Species: | Kiko (Male) |
| Position: | Right Defender |
| Strengths: | Quickness, "Clutch" Performer |
| Weaknesses: | Consistency, Laziness |
Ex-Players
| | |
| --- | --- |
| Name: | Helmo Timm |
| Species: | Peophin |
| Position: | Left Forward |
| Participated: | Left the team after Altador Cup II (2007) |
| | |
| --- | --- |
| Name: | Moni Vyshan |
| Species: | Kiko |
| Position: | Right Forward |
| Participated: | Was introduced to in and left the team after Altador Cup II (2007) |
| | |
| --- | --- |
| Name: | Relle Felson |
| Species: | Jetsam |
| Position: | Forward |
| Participated: | Left the team after Altador Cup I (2006) |
This Team Is Most Memorable For...
A double-whammy of injuries in Altador Cup I with players Helmo Timm and Holbie Pinnock that threatened their chances in the tournament.


They are still considered as an underdog team.


They are lower tier condenders as they cannot seem to muster the strength against higher tiered teams.


There is a small fanbase for Team Kiko Lake.


They are renown for good sportsmanship.


In Altador Cup III they failed to turn up for the tournament. Later on we were informed that a rock slide had buried the team but rescuers saved them!


Holbie Pinnock is their star player.


Their strength is in the support games rather than in Yooyuball.


Forward Player Helmo Timm was surprisingly replaced by Brightvale's goalkeeper Erli Quinnock in ACIV. Brightvale did not participate that year.


And everyone who saw it remembers... the MYSTERIOUS KIKO! When Holbie Pinnock mysteriously shot to the top of the Top Goal Scorers list (in Altador Cup IV) for an unusual amount of time. It did not last and was ruled out to be a technical glitch - but it certainly put his name in lights - and he managed to retain the tenth spot on the Top Goal Scorer ranks!


Expectations were high for Team Kiko Lake as they entered Altador Cup V with a bang! Unfortunately that kind of fizzed out towards the Second Round Robin and they remain an underdog squad.


Team Kiko Lake are skilled at breaking team streaks in Shootout Showdown, as they managed to stop Virtupets streak in ACIV and have managed to break Terror Mountain's Shootout Showdown streak in ACV. A good time to be proud of Kiko Lake!


Incredibly, Kiko Lake have managed to maintain a "2 places away from last place" position at the end of each tournament! Nothing ground-breaking but it's an interesting fact to know.


Those poor Kikos have been through so many injuries, they're keeping medics in business! But at least they have their fans.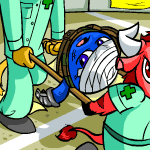 Finals History


Below you can see how well Team Kiko Lake have performed in the previous Altador Cups.

Altador Cup VII (2012):
Ranked 6th place out of 18 places.

Altador Cup VI (2011):
Ranked 16th place out of 18 places.

Altador Cup V (2010):
Ranked 16th place out of 18 places.

Altador Cup IV (2009):
Ranked 14th place out of 16 places.

Altador Cup III (2008):
Did not participate.

Altador Cup II (2007):
Ranked 14th place out of 16 places.

Altador Cup I (2006):
Were eliminated in round 1 out of 4.


There was a lot of concern when the plucky Kiko Lake squad did not show up for the start of ACIII. That concern was rightfully given as it took almost a week after tournament start for a search party to rescue them from a rock slide!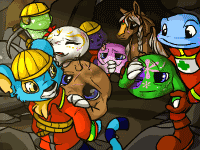 Additional Overall Team Awards


Teams participating in the Altador Cup can win additional awards for their team. During Altador Cup I, the teams who were awarded the extra awards were based on poll results from users. During Altador Cup II and III the awards were given to teams chosen by Neopets themselves. No additional overall team awards were given to any team after Altador Cup III.

Altador Cup III (2008):
Did not participate.

Altador Cup II (2007):
No additional overall team awards were awarded to this team.
For individual player awards, look below.

Altador Cup I (2006):
No additional overall team awards were awarded to this team.
For individual player awards, look below.




Individual Player Awards


Like with overall team awards, no additional individual player awards were awarded to any team after Altador Cup III.

Altador Cup III (2008):
Did not participate.

Altador Cup II (2007):
No additional individual player awards were awarded to this team.

Altador Cup I (2006):
No additional individual player awards were awarded to this team.




Top Goal Scorer Awards


There are also Top Goal Scorer awards, these go to the player that is used the most by neopets users in the Altador Cup game to score with.

Altador Cup VII (2012):
Did not qualify in the Top 10.

Altador Cup VI (2011):
Did not qualify in the Top 10.

Altador Cup V (2010):
Did not qualify in the Top 10.

Altador Cup IV (2009):
Holbie Pinnock - Left Forward
GPG Average Final Rank: X
GPG Average Final Result: 5.2599

Altador Cup III (2008):
Did not participate.

Altador Cup II (2007):
Top Goal Scorer awards were not yet introduced.

Altador Cup I (2006):
Top Goal Scorer awards were not yet introduced.




Results Against Other Teams



| | | | | |
| --- | --- | --- | --- | --- |
| | YYB | SS | MSN | SOSD |
| Wins | 26 / 154 | 63 / 153 | 40 / 153 | 50 / 123 |
| Losses | 119 / 154 | 67 / 153 | 98 / 153 | 64 / 123 |
| Draws | 9 / 154 | 23 / 153 | 15 / 153 | 9 / 123 |


In the tables below you can see how well this team has performed over the years while playing against the other teams. This may be useful for you to help you prepare for upcoming matches. If your team has lost from your opponent every year on Make Some Noise, you may need to step up your game.

The table makes use of some abbreviations, these are:

R1:
Round 1
YYB:
Yooyu Ball
R2:
Round 2
SS:
Slushie Slinger
R3:
Round 3
MSN:
Make Some Noise
R4:
Round 4
SOSD:
Shootout Showdown
F1:
Finals Round 1
F2:
Finals Round 2
Faerieland

YYB

SS

MSN

SOSD
2012 - R3
Won
Won
Won
Lost
2012 - R2
Won
Won
Won
Won
2011 - R2
Drew
Lost
Won
Won
2011 - R1
Drew
Drew
Drew
Won
2010 - F2
Lost
Lost
Won
Lost
2010 - F2
Lost
Won
Won
Drew
2010 - R2
Lost
Won
Lost
Won
2010 - R1
Lost
Drew
Lost
Lost
2009 - R2
Lost
Won
Won
Won
2009 - R1
Won
Won
Won
Won
2007 - R2
Lost
Lost
Won
2007 - R1
Won
Drew
Lost

Meridell

YYB

SS

MSN

SOSD
2012 - R3
Lost
Drew
Lost
Drew
2012 - R3
Lost
Won
Lost
Lost
2012 - R1
Lost
Won
Lost
Lost
2012 - R1
Won
Won
Drew
Lost
2011 - R2
Lost
Lost
Won
Lost
2011 - R1
Lost
Drew
Lost
Lost
2010 - R2
Lost
Won
Lost
Lost
2010 - R1
Lost
Lost
Lost
Lost
2009 - R2
Lost
Won
Lost
Won
2009 - R1
Lost
Won
Lost
Won
2007 - R2
Lost
Drew
Lost
2007 - R1
Lost
Lost
Lost

Mystery Island

YYB

SS

MSN

SOSD
2012 - R3
Lost
Won
Lost
Lost
2012 - R2
Lost
Won
Won
Won
2011 - R2
Lost
Lost
Drew
Won
2011 - R1
Lost
Drew
Lost
Won
2010 - F1
Lost
Won
Lost
Lost
2010 - F1
Lost
Won
Lost
Lost
2010 - R2
Lost
Won
Lost
Lost
2010 - R1
Lost
Lost
Lost
Won
2009 - R2
Lost
Lost
Lost
Lost
2009 - R1
Lost
Drew
Lost
Won
2007 - R2
Lost
Lost
Lost
2007 - R1
Lost
Drew
Drew





Team Support


Check out our Team Support page for encouragement from your teammates! If you have a slogan or something team spirited for your squad, you can submit it to chimp_chicken_fish.




Related Neopets Games


Want a break from the Altador Cup mayhem? You might like the following related games for your chosen land.

Note: These will NOT count towards your team's or your personal Altador Cup score!






Other Links



SunnyNeo Altador Cup Main Index


Link to Us


Neopets Page

Other Page