Staff Applications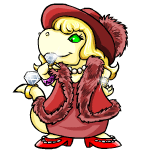 If we have any positions open, the application links will be posted below. If there is not a link for whatever it is you want to apply to be, then we are not currently looking for anyone for that position. If you neomail or email any of us instead of using a form, the neomails/emails will be automatically deleted, so please don't bother :)


Important notes
Because of the high number of applications we receive, we will not be able to neomail everyone who applies telling them whether they got accepted or not. We will however, be neomailing applicants who's applications we are interested in asking them more detailed information.

For the jobs that require a portfolio, please take your time to work on this. We will be judging your application mostly on the portfolio, so this is your chance to show us what you're made of. We do not need the applications to be in over night, we do have the patience to wait for you to work on your portfolio.

Please keep in mind that we will not be able to view and judge all applications within a week. We would appreciate it if you could keep your portfolio on your petpage for a long period of time, so we have the opportunity to make a good decision.

Please only apply for the job you are truly interested in (and think you will be good at). We will be looking for the most passionate and qualified person for a certain job.

These are not paid positions; we pay a lot to our webhost just to keep the site up and running without advertisements all over the site, without having to ask for donations, without having premium paid accounts. We are looking for people who enjoy helping out others while playing neopets. The SunnyNeo team really enjoys helping others and for that reason we have created this website. If that suits you, then please apply. If you're trying to make money, then you should probably apply at a for-profit company. Also you should know that paying people to make you layouts etc. on neopets is not allowed and can get your account frozen.

If you have any questions regarding these jobs, you may contact anuarisa. Please read the job descriptions carefully though, your question may already be answered there!


SunnyNeo Guild
For all the jobs we require that you are able to join our staff guild on your main account or on an active side account. At our guild we discuss anything and everything that is related to the website. We talk about the projects we are working on, ask each other for advice and feedback, think of ideas and new projects. We want all of our staffmembers to be able to actively take part in these discussions. We work as a team on the website, where everybody helps eachother. If you want to be part of the team, you need to be able to make an effort to help out your fellow team members. We want people on our staff who can think beyond their own job tasks and also want to help the site in general to become better. Please take this into consideration before you apply for a job. If you get the job we will expect you to visit the guild frequently and take part in it, we do not want people who visit the guild once every two months.


About you
We are looking for staff who are able to work independently without constant supervision. We do not have the time to constantly ask everyone to please do their work. If you apply for a job at SunnyNeo, you need to be one of those people who enjoys to get started and work on things. We enjoy giving you feedback, ideas and help and you do not have to do everything on your own. However, you do need to be the one that motivates yourself to get some work done.



Current Open Positions
Closed Positions

The Applications below are closed. This means we either already found enough people, or we believe we have enough applications to select someone from. It is possible these jobs will open up again if it turns out we haven't yet found the right people for them.



Gourmet Food Updater

Packrat List Updater

General Lists Updater

Daily Puzzle / Daily Crossword Updater

Tarla Alerter

Keyquest Expert

Altador Cup Daily Reporter
Graphics Searcher

Customisation Preview Searcher



Have a good idea?
If you have a good idea for SunnyNeo for a feature we do not currently have, and it's something you'd like to make or be resposible for, please do not hesitate to contact us. We are always looking for creative people to help improve the site.