Dragoyle Hunting
What Is Dragoyle Hunting?
Dragoyle Hunting is a mini event that started on the 30th of July 2018 on Meridell Day. Basically, you are shown a Dragoyle which is then set loose, and have to look
all over Meridell
to find it. If you can find it before the day turns, the dragoyle will reward you with a prize.
Useful Links
If you don't feel like clicking every possible link on the Meridell map to find your Dargoyle, check out our
map links for Meridell
. You can open each page in a new tab to hunt for your Dragoyle for the day.
Go Hunting
To get started on this hunt for the Dragoyle, simply follow the dialog below the Meridell map.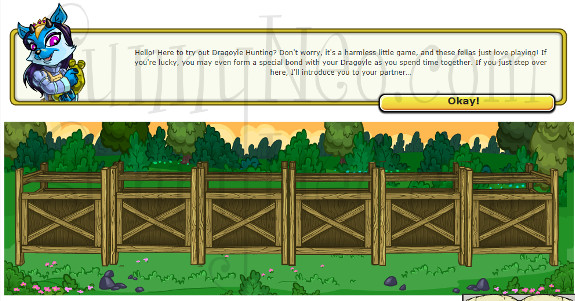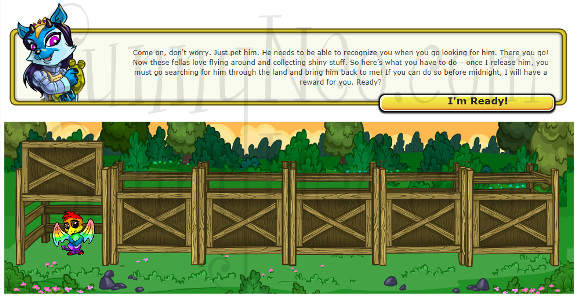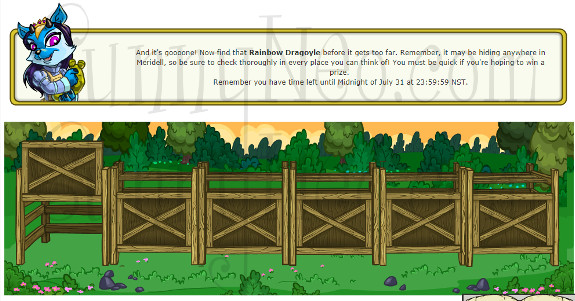 At this point you have to look all around Meridell to find your Dragoyle. This means you may find others that is not the one you were looking for. Feel free to click on them to check if you'd like. You may also come across a Dragoyle that is the color you are looking for but it will not be the one you are looking for. It may take you a few run arounds of the lands of Meridell to find yours. You can use our
Map Links
to help.

Eventually you will find the Dragoyle you are looking for and it will award you with a prize!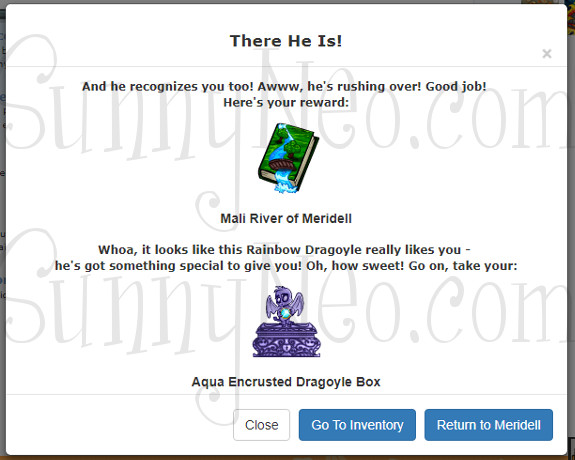 Prizes
Below is a list of known prizes you can get from finding your dragoyle.
Prizes

Cheese Roller Action Figure

Electric Dragoyle

Famous Draiks

Farmer Usuki Doll

Gold Draik Plushie

Gold Ixi Plushie

Mali River of Meridell

Roasted Turnips

Royal Cyodrake

Spotted Cheese
Dragoyle Boxes
There is an NC part to this with the boxes the Dragoyle awards you. In order to open them you have to get the key in the NC Mall.


Jewel Encrusted Key

125 NC
Below you can see the prizes for opening the box.
Day 1
Day 2
Day 3

Aqua Encrusted Dragoyle Box

Amethyst Encrusted Dragoyle Box

Emerald Encrusted Dragoyle Box

Meridellian Festive Tent
Click on the image to preview



Meridellian Festive Gown
Click on the image to preview



Meridellian Festive Flags
Click on the image to preview


Day 4
Day 5
Day 6

Diamond Encrusted Dragoyle Box

Sapphire Encrusted Dragoyle Box

Ruby Encrusted Dragoyle Box

Meridellian Festive Braided Hairdo
Click on the image to preview



Restless Dragoyle
Click on the image to preview



Dazzling Emerald Circlet
Click on the image to preview