Tale of Woe plot
WALKTHROUGH - CHAPTER 5
| | |
| --- | --- |
| TABLE OF CONTENTS | PLOT LINKS |

Step 1 -

Head to the Game Graveyard and scroll to the bottom, you should see a house. Click on it will bring you to the The Caretaker's Vault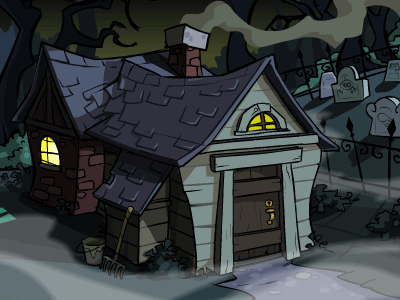 You will see a conversation between the crew and the caretaker.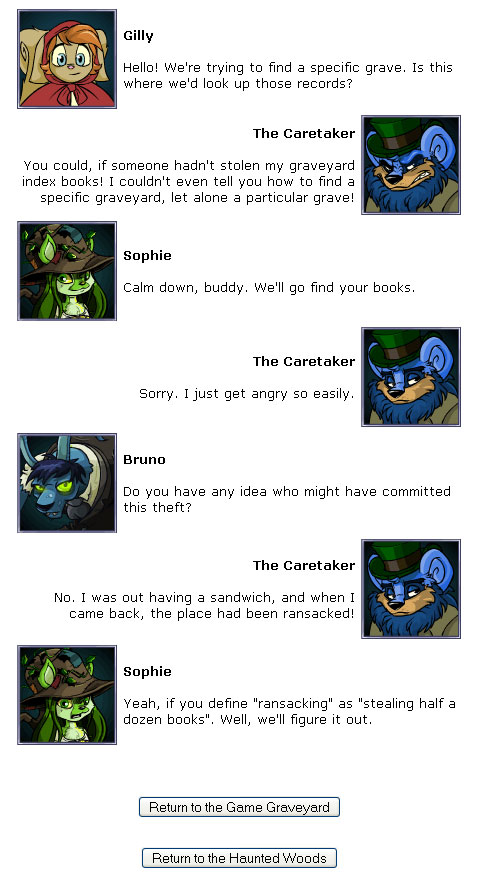 Step 2 -

You have to fetch the book for the caretaker. Play a game of Fetch on hard difficulty. Don't worry about what your master asks you for. Head into the woods and look for a sack of books.

Walk over the image to pick it up.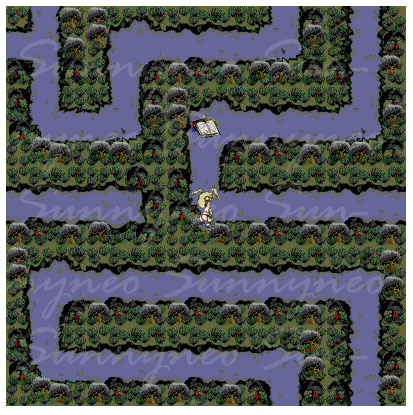 Fetch!

You seem to have found some strange books lying out here in this maze. Oh dear! This isn't what your master wanted at all. He's going to be very cross!

Perhaps you should just flee while you still can!

Click on "Yes, I think fleeing sounds like an excellent idea" to head back to Haunted Woods.

Step 3 -

Go back to The Caretaker's Vault and hand him the books.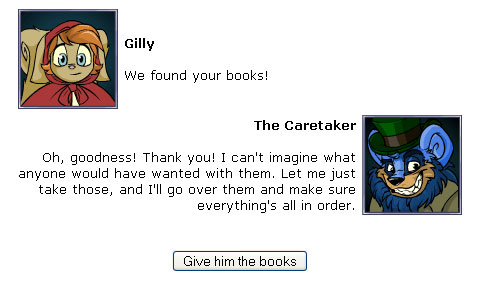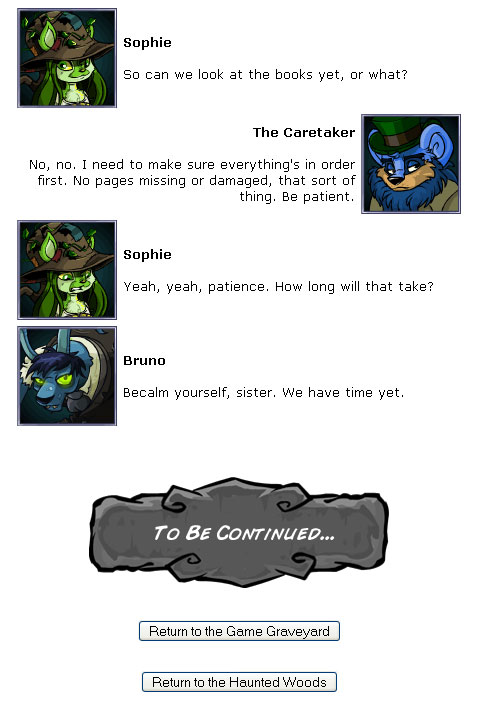 That was a short chapter ;o



- END OF CHAPTER 5 -



Continue to Chapter 5 Part 2 >>

Back to top