Tale of Woe plot
Background Info
| | |
| --- | --- |
| TABLE OF CONTENTS | PLOT LINKS |

Released on Oct 3rd, 2006, the new plot featuring Haunted Woods is in action!
"Wandering through the Haunted Woods is never advised, even in daylight, but if you happen upon a gypsy Elephante during your travels, rest a while and listen as he tells the Tale of Woe."
The Gypsy Camp is added to the Haunted Woods map.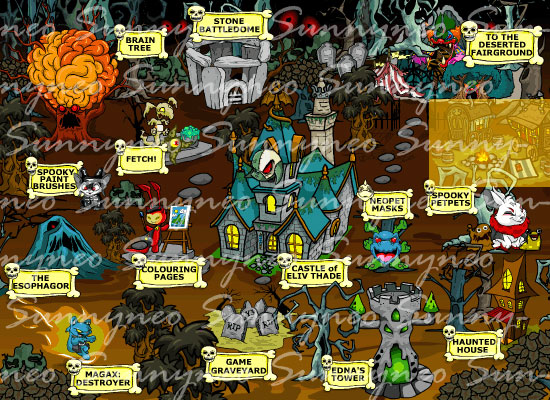 Once at the camp, you may either read the plot comic, visit Neovia, or go back to Haunted Woods.

The Gypsy Camp

View quest items

This strange, spooky gypsy camp looms out of the forest before you.

A mustachioed Elephante beckons you over to his wagon...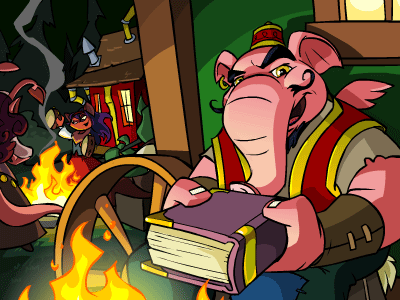 "It's dangerous to get lost in these woods," he says. "Trees and creatures roam the night, and they can swallow the unwary. It's no accident that so many legends and myths surround this place; in fact, I was reading about one just now. Would you like to hear about it?"












Back to top