War for the Obelisk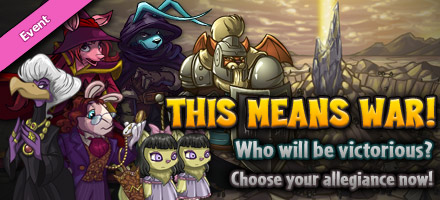 | | |
| --- | --- |
| TABLE OF CONTENTS | NC GUIDES PLOT LINKS GRAPHICS: |

Background Story
Since early January, tnt has been given out hints that seem to concern a large upcoming site event, that is said to span a couple of months. Because of this, it is widely believed a new plot will be coming up. Because some many hints have been given out, and it is hard to keep track of everything, we've made up this page that lists all the hints they have been given out so far. And that's quite a lot!

Please note, although we are mostly listing all the clues that have been given out, keep in mind there is a lot of speculation going on and nothing is official until tnt comes with news about it.


Navigation:
[ Image Hints | Miscellaneous Hints | The Battledome ]




Image Hints


The following images have been released by TNT. They all seem to be drawn in the same style, and have a resemblance in style with the Book of Ages, as well as with the drawings from the 2012 Festival of Neggs event.

Because the images are all in the same style, it's almost taken for granted they are all referring to the same upcoming event.


First image
This was posted on Neopets Facebook on January 5th, 2013.




The description said:



We'll just leave this here... ;)



Second image
The second image was again posted on Neopets Facebook on Janyary 15th, 2013. It may not really be a plot hint but more TNT having fun with things. But who knows!?




It has the following description:



Dr. Frank Sloth isn't about to be overshadowed by a mysterious image of Kanrik, as player seahorsepond showed us with this Art Gallery entry that left us in stitches! If you want even more Slothy goodness, come celebrate Sloth Appreciation Day day with us in New Features. :)

http://www.neopets.com/nf.phtml?nf_date=2013-01-14



Third image
The third image was posted in the Neopian Times Editorial on January 18th, 2013.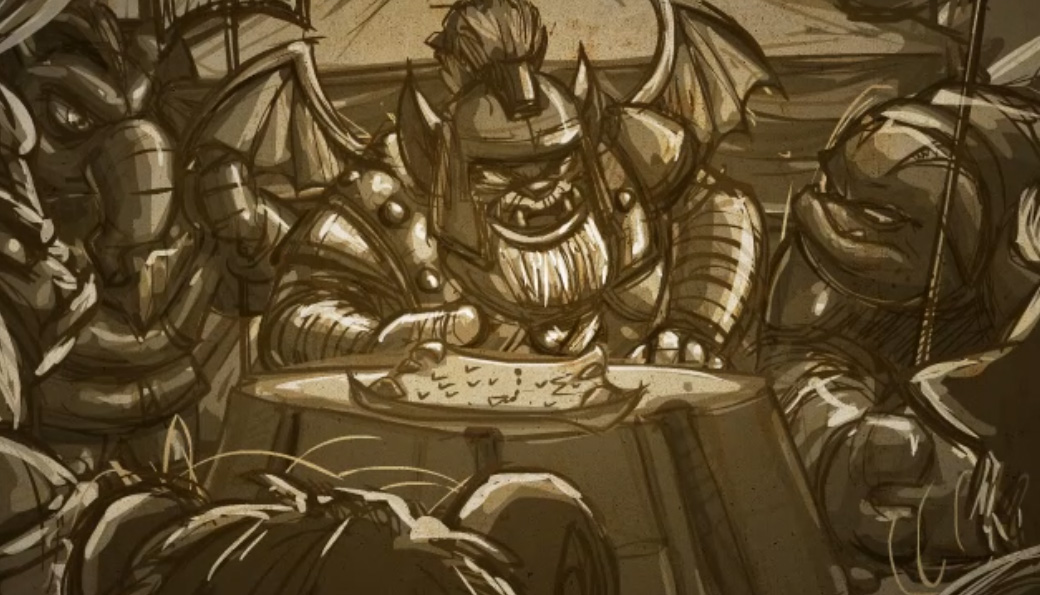 This was posted in the Neopian Times Editorial, with the following hint coming with it:



☼

It seems Tyrannia is still stuck in the stone age (bu dum ts). Faerieland has had TWO remodels, plus there was Krawk Island and Roo Island -- not to mention the remodels that happened eons ago. Why no Tyrannian love? D: ~sdspj

Oh, don't worry. We haven't forgotten about Tyrannia. ;) Actually, there have been whispers of strange things happening there

.

Hopefully we'll know more soon!


Because of this hint, it is believed Tyrannia will play a part in the upcoming plot, It's also suggested the plot will result in a map-revamp of Tyrannia.


Fourth image
The fourth image was posted in the Neopets News on January 25th, 2013.





It came with the following notice:



Battledome Maintenance - The new Battledome will be undergoing some maintenance today and tomorrow for... reasons. *shifty eyes* During this time, the 'Dome itself may shut down for an hour or two at a time or it may be slow or unresponsive. Sorry for the inconvenience! 

Maybe while it's down your Neopet could train instead... for no particular reason. *cough*


The clue was hidden in the first asterisk of the *shifty eyes* comment. Because this clue has been given together with the Battledome maintenance notice, it's pretty much assumed the Battledome will play a good part in the upcoming plot.


Fifth image
The fifth image was the third image to appear on Neopets Facebook. This image appeared on February 1st, 2013.




It says:



Hmmm... what is this Ixi Seeking?


This might mean the Ixi is one of the main characters of the plot, or in any way will have something to do with it.




Miscellaneous Hints


Besides posting images, tnt has been given out some smaller hints as well.

Kanrik hint
On January 12th, in the Neopian Times Editorial (the issue before the Tyrannia image was posted) TNT gave the following hint:



☼

Hi, TNT! :) I've been playing Neopets for eight years now, and I remember that, a long time ago, I was absolutely in love with the Hannah and the Ice Caves comic about the Bringer's Curse and Kanrik and all those characters. I was wondering: does it still exist? If so, how can I get to it? THANK YOU! ~scbauer

Yep! You can read it right

here.

If you're a Kanrik fan, you may get a peek at him during the upcoming months. You didn't hear it from us, though! ;)

But you just said...
Ahem. YOU DIDN'T HEAR IT FROM US.
Riiight.



Because of this hint, combined with the first Kanrik image, many people believe Kanrik will play a large part during the plot, and may be possibly one of the main characters.




The Battledome


It appears the Battledome will play an important part in the upcoming plot. This was expected, most plots have at least some Battledome features, but quite a few hints TNT has given so far concern the Battledome or training your Neopets. The fourth image was hidden in a hint concerning the Battledome.

But there is more when it comes to the Battledome. During the time tnt has been hinting about a plot, a few more features have been released that seem to make the Battledome ready for a new plot.


Training hint
A hint was given at the Neopets News of January 30th, 2013:



ATTENTION - Now that we have your attention, here is a friendly reminder to train your Neopets on a regular basis. For no reason! Well, the reminder is for no reason. Training is for a reas-- never mind. That is all.


Combined with other hints, this confirms the idea the Battledome will play a part with the plot.


Faerie abilities
So far, people who fought in the Battledome had to do this without abilities. Now, on the news of February 1, it was mentioned Aethia's Ability Academy will be opening soon. Also, together with the news, new bottled faeries were released, replacing the old ones.

The old bottled Faeries are now called Fading Bottled Faeries and have been retired. Mixing three Fading Bottled Faeries is the cooking pot will create a random Weak Bottled Faerie.


Bottled faeries
Weak Bottled Air Faerie
Fading Bottled Air Faerie
Weak Bottled Dark Faerie
Fading Bottled Dark Faerie
Weak Bottled Earth Faerie
Fading Bottled Earth Faerie
Weak Bottled Fire Faerie
Fading Bottled Fire Faerie
Weak Bottled Light Faerie
Fading Bottled Light Faerie
Weak Bottled Water Faerie
Fading Bottled Water Faerie
Unidentifiable Weak Bottled Faerie

The arrival of the new bottled faeries and the upcoming option for Neopets to use abilities again makes people believe tnt is getting the Battledome ready for a larger event in which the Battledome seems involved. How about a plot?


Battledome Fortune Cookie
Another new Battledome feature was released on the week before, this was the Training Fortune Cookie, a NC Mall item that will shorten the time it takes to train your pet by 30-75%. Same as with the bottled faeries, it has been believed the Training Fortune Cookie too has been released in the wake of an event is wich the Battledome will be involved.