War for the Obelisk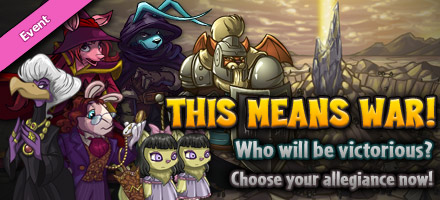 | | |
| --- | --- |
| TABLE OF CONTENTS | NC GUIDES PLOT LINKS GRAPHICS: |

Luminous Casks

What are "Luminous Casks"?
Launched in February 2013 during Tyrannia Plot, Luminous Casks can be found randomly while battling the waves of opponents in the Tyrannia Plot/War. There are different colors of Luminous Casks and they contain different sets of faction related items. You use a Silver Cask Key to open up the Luminous Casks. It is random which item you get from faction set, but you will not get duplicates.



Blue Luminous Cask
Wave 5

Orange Luminous Cask
Wave 4

Green Luminous Cask
Wave 3

Purple Luminous Cask
Wave 2

Yellow Luminous Cask
Wave 1

Important Notes:
-Once a new wave/cask is released, you can no longer get the older colors of casks.
-You do not need to battle the newest challengers to receive the newest casks. Battling the easiest opponents will still earn you casks when the new colours come out.


How do I participate?
You can buy Silver Cask Keys at the NC Mall. They can be found under the Specialty tab. They are 125 NC each. 1 key will open up 1 cask. For more information, see the FAQ below.




Silver Cask Key
125 NC
On sale until March 24




How do I use a Luminous Casks?
Once you find a Luminous Cask during battle, you need to purchase a Silver Cask Key at the NC Mall. Then go to your inventory and click on the Luminous Casks and pick the option that says unlock. The item popup window will then show you which item you received.

What kind of items do the Luminous Casks give out?
Each color set of Luminous Casks relate to a different faction in the Tyrannia Plot/War. The available items are listed below:












Frequently Asked Questions
Are there different items available in each Luminous Cask?
Yes! Each type of cask contains different NC items. Also, there are more items to be found in some cask types than in others.
Does each Luminous Cask require a different key to open?
All of the different casks can be opened using a Silver Cask Key from the NC Mall. You'll need one key per cask.
How long do I have to use my Silver Cask Key?
You will always be able to unlock a Luminous Cask as long as you have a Silver Cask Key and a Luminous Cask in your inventory. However, the Luminous Cask can only be acquired during the event, and the key will only be available for a few days after you receive the last Luminous Cask.
How many different Luminous Casks are there?
As the fighting intensifies and moves to different areas around the obelisk, it's likely that more casks will be found containing different items.
What do I get for unlocking a Luminous Cask?
For each Luminous Cask that is unlocked with a Silver Cask Key, you will receive an exclusive NC prize. You can only receive each prize once, so if you unlock all of the casks, you will receive all of the items.
What's this Luminous Cask I hear so much about?
You might find a Luminous Cask here and there as you take to the battlefield and fight for the obelisk. No one is quite sure where they come from, but we do know that you'll find an exclusive NC item prize inside! To open one, you'll need a special Silver Cask Key from the NC Mall.
Why can't I do anything with my Luminous Cask?
The Luminous Cask will remain locked until you purchase or are gifted a Silver Cask Key from the NC Mall.
Why can't I do anything with my Silver Cask Key?
In order to use the Silver Cask Key, you must have a Luminous Cask in your inventory. If you have not found a Luminous Cask or if it is in your Safety Deposit Box, you will not be able to use your Silver Cask Key.
Why can't I trade for or purchase a Luminous Cask?
The only way to receive a Luminous Cask is to find it in the Battledome during the War.