Cork Gun Gallery
What Is The Cork Gun Gallery?
Cork Gun Gallery
is one of the four games of chance located in the
Deserted Fairground
. For just 100 NP, you can aim a cork gun at two shelves full of targets. If you hit an item and knock it off the shelf, it's yours for the keeping!
Since this is a site feature that gives out neopoint rewards and prizes, you may
not
visit the Cork Gun Gallery on your side accounts. For more information look at our
side accounts guide
.
Visiting The Cork Gun Gallery
Once at the Deserted Fairground, click on the Cork Gun Gallery booth to arrive at the game. Alternatively, you may enter via the
Game Room
.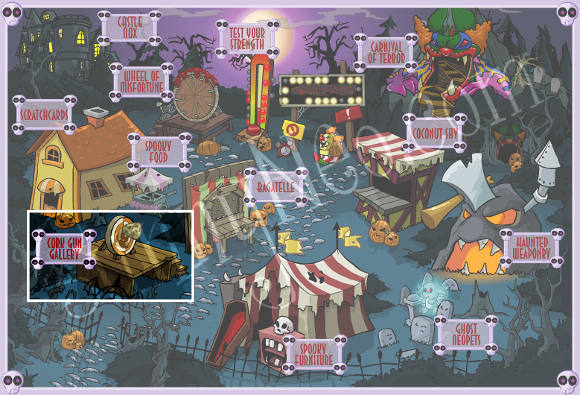 Lyanka is the Aisha who runs the booth and will give you instructions for how to play when you get there.
Cork Gun Gallery

Well hello there, stranger! Welcome to the FINEST game kiosk this side of the Wheel of Misfortune, which is just over there. *points*. For a mere 100 Neopoints per shot, you could be on your way to winning fabulous prizes! Such a very small price to pay, don't you think?

If you manage to knock one of those faboo items off the shelf, you get to keep it as a prize! Aim carefully, though. If you miss, you're out of luck... not that missing happens often or anything. I mean it's so easy, a Meowclops could do it. (Look at this face. Would I lie to you?)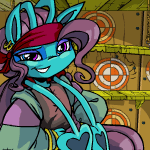 They are not mouldy, that's just extra packaging!
Playing Cork Gun Gallery
To begin playing, click the start button. The cork gun will then appear and you will be able to move it to line it up and aim for an item. Once you have chosen where you wish to aim, simply click and hope for the best! You are allowed twenty shots per day.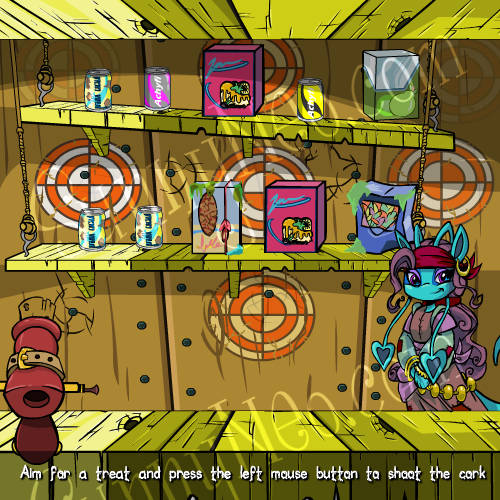 It is worth noting, however, that getting a prize is rather difficult. It is, after all, rigged! You may very well end up losing with all of your twenty shots.
After having used up your twenty shots, you will see the following screen: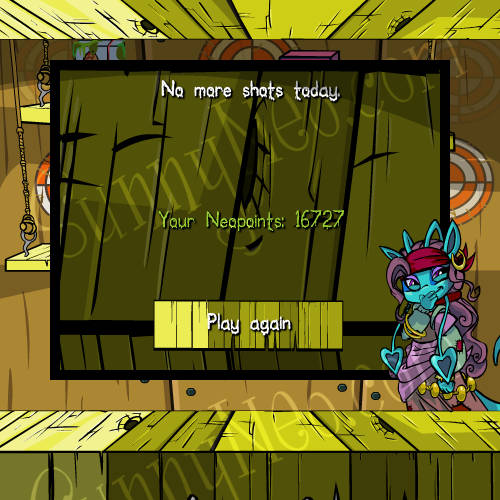 Prizes
There is no Neopoint reward that comes with knocking off an item; you only receive the item that you knocked off in your inventory. The foods that are available to be won from Cork Gun Gallery are listed in the table below. With the exception of Artificially Flavoured Banana Snacks, none of the items are worth very much.