Petpet Park Plot
WALKTHROUGH - Mission 4
| | |
| --- | --- |
| TABLE OF CONTENTS | PLOT LINKS |

The fourth part of the plot is now available, go to the Petpet Park
Mission Headquarters
to start. You will see that your fourth mission, Kassegat is available. Click on More Information.

Your assignment is to get the Kassegat from Mystery Island to the Petpet Park.
Latest Mission Profile
Location: Mystery Island
Species: Kassegat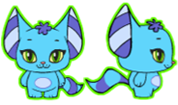 After reading the comic go to Mystery Island to not open a Portal this time, but to find the hidden Kassegats.
Kassegats are intelligent, clever Petpets that live in lush jungle areas. These agile Petpets love nothing more than exploring and eating jungle fruit.

Urgent business, Agent. That rogue Yurius has kidnapped the Kassegats from their portals and hidden them inside this temple in Mystery Island. Make your way past the traps there with all possible speed and get the Kassegats out safely.
You will be taken to Mystery Island and get to read a conversation between the 3 agents.
Deckar

Hey! The portal's already closed!
Mick

Look over there! It's Yurius!
Kaylee

He's got the Kassegats! After him!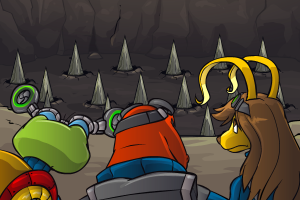 Yurius

Ha ha ha! You'll have to get past a few traps if you want these Petpets back, you fools!
To complete the puzzles you need to do the following actions.
Spike pit: Fill the pit with cheese
Flame spitters: Hurl insults at the stone heads
Giant boulder: Dance a Jig
Stone pistons: Jam a toothpick into the mechanism
Adorable Cybunny: Become inexplicably hostile
After completing the puzzle you'll see a conversation between the three agents again.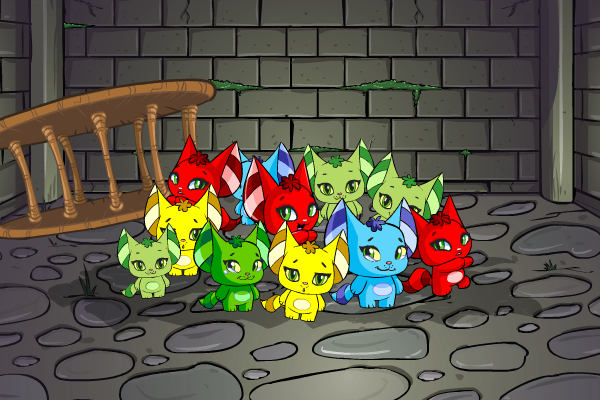 Kaylee

Darn it! Where'd Yurius go?
Deckar

At least the Kassegats are okay!
Mick

Why did he just leave them here, though?
Kaylee

I think he's toying with us, trying to show that he's a better agent than we are, by getting to the Petpets first. But he doesn't want to take them... it's strange.
Deckar

We need to get these Petpets back to headquarters. Let's call Mother Bruce and get out of here!
After this you must return to the mission headquarters. You're then done with mission 4, two more missions will follow later. Weltrude will tell you you're done with this misison.
I 'm glad we've got those Kassegats home safe and sound.
This Yurius fellow is beginning to be a real problem. Your next mission will be available soon, and I fear Yurius may attempt to interfere even more as time goes on.
If you click on check status on the left, you will see that you have completed 4 out of 6 missions.
Don't forget to update your
Mission Counter
if you have one.
- MISSION 4 COMPLETE -

Back to top
Next Mission