War Booty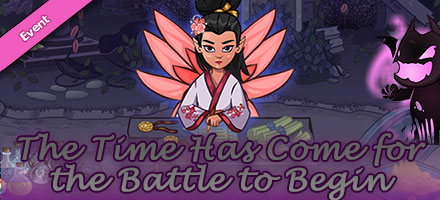 | | |
| --- | --- |
| Table Of Contents | Neopets Pages |
What Is War Booty?
The Yurble Foreman waves you into an
abandoned shack
. He is the only one who can open the treasure chests left by the wraiths and asks you to bring them to him.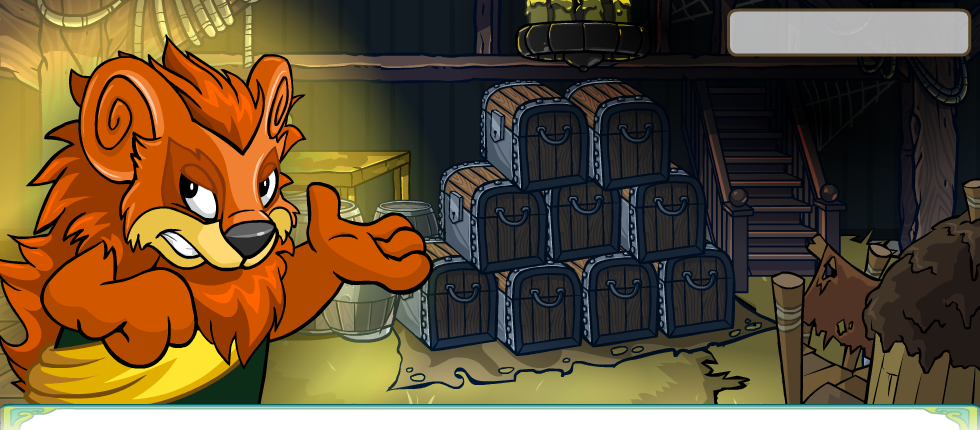 To participate in this activity, go to the
NC Mall
and purchase a War Booty Chest.

War Booty Chest 1-Pack
150 NC

War Booty Chest 5-Pack
500 NC

War Booty Chest 10-Pack
900 NC

War Booty Chest 20-Pack
1500 NC
You must activate the Chests in your inventory before going back to the
abandoned shack
.
FAQs
1. Can I gift a War Booty Chest pack to other users?
Yes, War Booty packs are like any other Neocash item and are giftable via a NC Gift Box (one item per NC Gift Box).
2. Can I open a chest to claim NC item prizes for each day more than once?
No, unfortunately you can only open a chest to claim your prize once per day on each account.
3. Can I participate in War Booty on my side accounts?
Yes, you can participate in this event on your side accounts.
4. How do I use my War Booty Chests?
To use your War Booty Chests, you must first activate them. There are two ways to do so:

1. Visit your inventory. Once in your inventory, click on your War Booty pack and select, "Activate War Booty Chest".

2. If you purchased your War Booty Chest pack from the War Booty page you can activate it right after purchase. Once you see the confirmation page simply click the "Activate Now" button and confirm the use of your pack.

Once you have activated your pack, you can visit the War Booty page and click on a chest to open it.
5. I opened a chest. Now where is my prize?
Once you open a chest, your prize will be placed in your inventory.
6. I'm trying to activate additional chest packs, why isn't it working?
Please keep in mind you will only be able to claim a prize for each day once. If you have already activated a War Booty 20-Pack, you will not be able to activate any more. An exception to this is if you activate more packs in order to reach 20 chest activations. For example, if you activated one 10-pack and one 5-pack, you will be able to activate another 10-pack in order to reach 20 activations. Unfortunately extra activations cannot be redeemed or returned as you can only collect up to 20 prizes in this event.
7. Is there a bonus item for opening all 20 chests?
Yes, you get a bonus item for opening all 20 chests.
8. Is there a time limit to when I should open a chest and collect my prize each day?
There really isn't a time limit for collecting your daily prizes but the sooner the better so you can enjoy them! If you activated and have remaining War Booty packs, you will be able to return to the page to claim your prize until the 10th of December, 2017.
9. What is the duration of War Booty?
The War Booty Chest packs will be on sale from November 17th to 11:59 PM NST on December 10th. You can join the event anytime within that period by purchasing a chest pack from the NC Mall. You may claim your prizes on already activated chests by visiting the page for as long as it is live.
10. What is the War Booty event?
An orange Yurble has turned up at the site of the Faerie Resistance Headquarters, offering to open chests that were left behind by the wraith as they were defeated. Visit the NC Mall to find unopened War Booty Chests (sold in packs of 1, 5, 10 and 20), and bring them to the Yurble so that he can open them for you.
11. Where do I purchase a War Booty Chest from?
There are two ways you can purchase your War Booty Chests. Visit the NC Mall or the War Booty page to purchase your chests (in packs of 1, 5, 10 or 20). The number of War Booty Chests in the pack represents the number of times you can open a chest to receive an NC item prize. Once you purchase your chests, be sure to activate them in your inventory before claiming your prize(s).
12. Will I be able to open chests to collect NC item prizes for days that have passed?
Yes, prizes can be collected on days that have passed or on that day.