Congratulations, you found a
Glitter Star Candy
!
There is food about this land
Some you come by if you give a hand.
Though it might be a little scary
Especially when its a little hairy.
Though they are used to defend yourself in combat
These are to show how long your account has sat.
Whether you have years or months to show
Neopets will always be the place to go.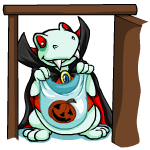 We invite you to join us here at Sunny
To find the candy sweet as honey.
Sometimes we need assistance from you
Where can you find what you can do?
Found
Riddle
Answer
Leads To
-
We invite you to join us here at Sunny
To find the candy sweet as honey.
Sometimes we need assistance from you
Where can you find what you can do?
-
Help Us

Lime Tonu Hard Candy
The brand new faerie from Shenkuu
Does she have a heart that's true?
Queen Fyora has lots of faith
That she will help defeat the wraith.

There is a plot that all can try
Where you look at the night sky
Finneus will help you along the way
To find this farmer in the hay!

Kaia
Altador Plot -Constellation 4

Tea Candy
When your veggies start to yell
Plug your ears and you'll be swell
Although your mind may be in a haze
To be surrounded by this Maize.

A daily routine is good for you
Coltzan's Jelly, and Dice-a-roo
Some reset at turn of day
And others only hours away.

Screamed Corn
Dailies

Tonu Wraith
Outside of the great Edna's Tower
Many Neopets are known to cower.
But these petpets go to the door
Begging for tasty treats and more!

This can be a Neopoint maker
If you are a risk taker
Call Nigel to help you invest
After we teach you all the rest.

Furwitch
Stock Market Guide

Wraith Usul
In the clouds way up high
Faerieland ruled from the sky
Until that one fateful day
When this Xweetok made them pay.

Kick the yooyus into nets
Maraqua, Meridell, and Virtupets.
A competition to show your spirit
Who's your team, come on lets hear it!

Xandra
AC Customisation Spotlight

Candy Corn Classic
Follow Scarlet into the tombs
Adventuring in all the rooms.
Let your petpet go explore
You'll send them back for some more.

Listen to their little Mews
They come in many different hues.
Specific food is all they ask
Feeding them is your only task.

Grave Danger
Kadoatery

Wraith Pteri
On Halloween we like to pretend
Dress up in the latest trend
A classic youngen look this night
Is a Hero standing for what's right.

Saskia's wagon pulled up one year
Offering disguises some may fear.
As you traveled here and there
She'd make you wear them everywhere.

Baby Judge Hog Costume
Masks of Dread (2011)

Wrapped Strawberry Candy
Neopia has some soda treats.
With NeoCola this one competes.
What an intriguing cocoa flavor
Could explain your pets behavior.

Replace all the drainage pipes
There are a few different types
Matt the wocky is up for the task at hand
Don't cause a flood or you'll get canned.

Chocolate Achyfi
Sewage Surfer Guide

Cloud Shoyru Candy
This giant worm guards his treasure
His wealth is beyond measure.
As he sleeps you may dare
Risk being blasted, or something rare.

The NC Mall sells wearables so nice
Add some unknown and roll the dice.
These ones change and shift around
When they're done, you'll have a mound.

Snowager
NC MME Guide
Green Candy Buttons
Your petpet may find a mite
Should you keep it, wrong or right?
Though this particular one may cause fright.
Spinning their web at great height.

This Vaeolus needs a nurse
If you don't help he will get worse.
Once again Finneus at your side
Made easier with our guide.

Aboogala
Altador Plot - Constellation 10

Wraith Gnorbu
At this place you can roll some cheese
Or dig in the rubbish dump if you please.
Illusen calls this great land home
Where Ye Olde Petpets roam.

The NC Mall has a lucky treat
Make your pet difficult to defeat.
Decrease your training time a bit
Give your pet a stronger hit.

Meridell
Noda's Fortune Cookie Guide - Training Cookie

Rainbow Candy Floss
During the AC games there are some days
When running a drill really pays.
Jelly World will step on in
To help you get tomorrows win!

When you receive some mail
Each little sticker tells a tale.
Postage, coins and shells to collect
Jewels, scarabs, in their places correct.

Practice Team
Stamp Album List

Strawberry Lupe Hard Candy
On cold nights its nice to sit
Arond a bright blazing pit.
Use to cook, for light, or heat
These wood-burning embers are quite the treat.

There are some colors for your pet
That make them like nothing yet.
A Girl or Boy in a way
Can be Male or Female so they say.

Campfire
Cross Gendered

Wraith Quiggle
Last year Edna was our witch
This year we're making the switch.
As a child Neovia was her home
Now she makes potions from her tome.

Bruno was apart of this plot
Because of Mr. Krawley and the lot.
The name of the Spirit of Slumber
Was found in this chapter number.

Sophie
Tale Of Woe - Chapter 6

Faerie Rock Candy
In the garden they stand still
These bad furry lawn ornaments have strong will.
They may look happy with their grin
But they'll kick you in your shin.
It can be a daunting step
To learn all the battledome prep.
But in this guide you'll soon see
You can make your pet as strong as can be.

Evil Fuzzle Gnome
Battledome Training

Wraith Blumaroo
Take a fruit and cover it so
A gift for your Neopian foe.
An arrow pierces the whole way through
Its covered in some purpley goo.

An Island is where this Talisman came from
You can add some charms that can help some.
What exactly do they do?
Game rewards, shop discounts too!

Poison Heart Candy Apple
Lutari Beads

Wraith Ruki
In this game you make atoms compound.
Making molecules if they've bound.
You'll have help from an ixi
Avoiding unstable compounds can be tricksy.

That is it! You've found them all.
Should we bring this back next fall?
We hope you've enjoyed our little quest
Its because of you that we are blessed.

Chemistry For Beginners
-