Congratulations, you found a
Glitter Star Candy
!
There is food about this land
Some you come by if you give a hand.
Though it might be a little scary
Especially when its a little hairy.
Though they are used to defend yourself in combat
These are to show how long your account has sat.
Whether you have years or months to show
Neopets will always be the place to go.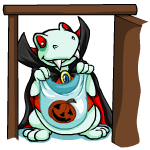 Lets start you off on this adventure
To find the hidden candy treasure.
With your pets so nicely dressed
Show us how they look best!
Found
Riddle
Answer
Leads To
-
Lets start you off on this adventure
To find the hidden candy treasure.
With your pets so nicely dressed
Show us how they look best!
-
Model for SunnyNeo

Faerie Orange Candy
Here is your first riddle
With a pumpkin in the middle
If you're a pumpkin you fear most
Of becoming another pumpkin's roast!

Continue on once again
To find the candies if you can.
Scritchy scratchy, your petpet itches
As the bug wriggles, the petpet twitches

Cannibalistic Pumpkin
Petpetpets

Blueberry Candy
Don't get scratched, don't get bit!
The zombie virus you will get.
Thirsty, your throat so raw,
A tasty treat through a straw!

Premade Graphics we like to make
For every Neopian's sake.
But sometimes we need creative help
If you have an idea, give us a yelp!

Brain Slushie
Graphics Request Form

Wocky Ghost
A continuous battle going strong
Some for right, some for wrong.
Some seek knowledge in its wake,
This group seeking cake!

What is it you like more?
The item count or avatar score?
Your box is bursting at the seams
Holding all your item dreams!

Awakened
Packrat List

Grape Candy
A tail like that of a worm
May make you wiggle and squirm
You don't have to fear this little guy,
It tastes like this candy if you give it a try!

They try to trick you once each year
To believe something is different here
A year with an unlucky number
How many of these jokes do you remember?

Almost Gummy Rat (Grape)
April Fools - 2013

Scorchio Ghost
Be sure to lock your items up tight
Be sure to keep them out of sight.
If you don't, you may catch the eye
Of he who snipes items, goodbye!

The stadium fills with teams from around
As the crowd may scream and pound.
They won it twice without trouble.
Their difficulty rating, they did double!

Pant Devil
Haunted Woods Team Info Page

Tangella Candy
Stop by Bart and take a bobble
A tasty treat for you to gobble.
Pieced together to make just one
Yet all are villainous, oh what fun!

You may have watched from the side
But why not take a wild ride?
If you like to help those in need,
Why not join us and do a good deed?

Franken Apple
Apply For Staff

Dark Nova Fruit Candy
At Sophie's side to help potions brew
Eating ingredients as she drops a few.
With claws sharp and teeth so white
The mew is sweeter than the bite!

The floor is lava, hot hot hot!
Watch where your pet may trot!
If they step into the molten pool,
Though it burns, they'll look cool!

Meowclops
Magma Pets

Jelly Cherries Candy
HE VANTS TO make you roll his dice,
Bet you can't beat him twice.
Only upon the midnight hour
Does he unleash his viscious power!

*Click click click* of the keys
You must rush if you please.
Destroy the robots before its too late
Or be the reason the Space Station has ill fate.

Count Von Roo
Typing Terror Guide
Kacheek Ghost
This little friend is a pocket pet
Haunting them well I bet.
Don't mistake him for a tissue
Or your pet and he will have an issue.

Say you needed to send us a note
Something about a new fancy coat.
If you weren't quite sure what to do
You'd message our Customisation Crew!

Ghostkerchief
Contact Us - Customisation

Ruki Ghost
Music, and games, and clowns oh my!
Some even that may make you cry.
Though it could be a place of scary fun,
You may see some things that'll make you run.

When they first appeared those creepy creatures
Purple and dark shadows, oh jeepers!
Xandra may have run the show
But you had to fight a few shadows or so.

Deserted Fairground
The Faerie's Ruin - Battledome Challengers

Twirly Fruit Candy
Cackle, cackles goes the Witch
Who wants your help without a hitch.
Brewing potions and giving food of spooky delight
There's something about here that isn't quite right.

Whether your style is country or rock and roll
Or maybe pop or a bit of soul.
Here you can get tickets for any style
Listen to something new once and a while.

Edna
Concert Hall

Fruit Ice Candy
As the full moon appears in the sky
A canine will let out an infectious cry.
As the howling begins to grow
One scratch and you too will go.

A Dark faerie who hates an Earth
She wants you to prove your worth.
Can you complete her quests in all
Even if the Earth's a doll?

Werelupe
Jhudora's Bluff

Tchea Candy
A creepy crawly petpet with six legs, not eight
It was infected and now is late.
A double scare if you so dare
If your pets bravery is beyond compare.

They can be hard to stop once you start
A Neopoint to scrape away some part.
Be careful which you choose
Or Sssydny will say you loose!

Zombie Spyder
Deserted Fairground Scratchcards

Plum Candy
Another petpet after the last
These leave a ghastly slime trail after they've past.
With beady red eyes he stares at you,
More scary when he says, "BOO!"
These things have come and gone from Neo and Sunny
Moved together to stop the sidebar from being runny!
Pages from the past you still may want to see
From Habitarium, Old Pets, and the Apothecary.

Ghost Slorg
Old Features Archive

Kau Ghost
Neopoints you used to make
Now just for fun, your time they take.
Things you've played but not forgotten
Laid to rest, they've all but rotten.

Whether you emote happy or sad
Pets, Altador Sun, Codestone or Kad
Small images you can add to the boards
Some use none, others in hordes!

Game Graveyard
Neo Smileys

Draik Ghost
Her masks can be worn by many and all
Maraquan, Mutant, and babies so small.
She sent around the land on a quest
Her masks she wanted you to test.

That is it! You've found them all.
We wonder where in the trophies you will fall.
Be sure to fill out the form with those candies and ghosts,
We hope we've been great event hosts!

Saskia
-