Edna Project
| | |
| --- | --- |
| SN Project Pages | Neopets Edna Links |

READ THIS FIRST! IMPORTANT
If you want to neomail anything regarding this project, please contact the people listed on the Contact Information page!!! Do not neomail random sunnyneo staff members!
Submit Info
SUBMISSION FORM
HOW TO USE
All you have to do is click "View" on the toolbar or right-click on the page, scroll down to "Source" or "Page Source" (depending on your browser), and you'll see a new window with all the page coding. Go to "Edit", scroll down to "Select All", and all the source text should now be highlighted. Then go to "Edit" and choose "Copy". Return to this page, click in the submission box, right-click to get a menu, then choose "Paste".
If the source page does not load, delete your temporary internet files. If FireFox asks you to reload the page when viewing the source, click cancel and instead add 'view-source:' to the very front of the address bar.
The page we are looking to log source codes are from the final stage of your quest, for example: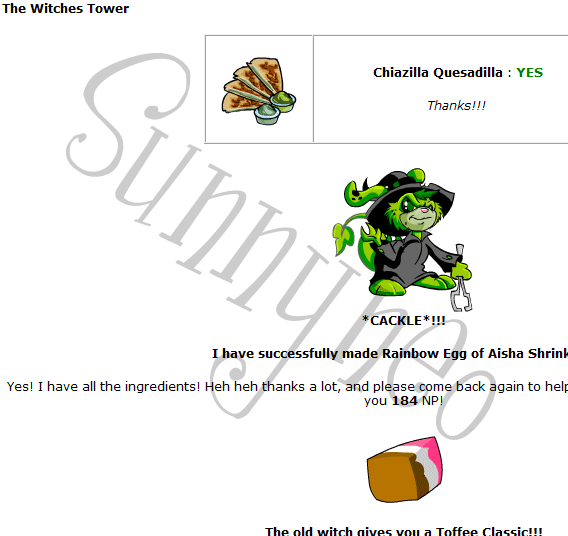 To view the source, it should look like either of these two: