| | |
| --- | --- |
| | Posted by jujipup on 3rd of December 2016 at 05:17 PM NST |
Dream Neopet Giveaway Is Back! && Apply For Staff
The
Dream Neopet Giveaway
is back this year. From December 3rd until December 19th 11:59am NST you can choose one of your pets and what species and color combination you wish for. Winners will be announced December 25th. Best of luck to everyone!
Important information:
You must enter by 11:59 AM NST on Monday, December 19th. (This page will disappear after that!)
You can only enter on ONE account. It doesn't have to be your main, but you can't enter on more than one account or you will be disqualified!
If you win, any customisation items your Neopet is wearing will be placed into the closet automatically after the transformation.
If you select an unconverted Neopet to enter, the Neopet will NOT stay that way should you win the giveaway. All winners/transformations will be converted.
Forty winners in total will be randomly selected and will wake up to their dream Neopet on Day of Giving morning (December 25th). We'll be sure to announce the winners in New Features.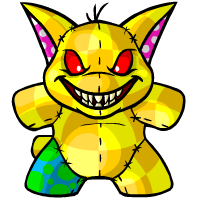 Alert for Neopets: Incoming countless MSP Poogle Requests...
---
Have you ever thought about giving back to other Neopets' users? Have you considered joining our team?
One reason SunnyNeo is possible is due to our most wonderful staff current and retired. Everyone comes together to make SunnyNeo great. However, we are a very small team and are always looking for more staff to join us.
We have quite a few positions open, and some requiring no html, css, or graphics knowledge. So please, if you ever thought about joining us here, consider doing so while you are stuck in doors during colder weather. We'd love some new and eager Neopians on our team. Visit our Apply page!
Have an idea for SunnyNeo? Don't hesitate to
Contact me
. This could be something you want to bring to SunnyNeo or just as a suggestion.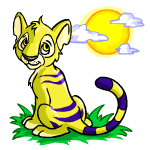 Won't you come and join us in helping Neopia?