We have finally finished the Hand-Painted Buttons for all the paintable colors for your Neopet. Now, if you've hand-painted your pet in any color, you can sport a nice little button to share the achievement. Have any other suggestions for future graphics you need or would like to see? Feel free to use our Graphics Request Form!








All the pretty colors!!
The Neopies has returned, be sure to check it out and vote for your favourite categories and highlights! The winners of all 22 categories will be announced on February 7th, 2019. You will receive a little prize for casting a vote. January 15th vote will extend until the 16th. If you vote every day, you will receive a bonus prize when the Neopies end. You can learn more about the Neopies, and see previous years' categories and prizes by visiting SunnyNeo's Neopies guide.

Visit the Seventh Annual Neopies!
Woohoo!! It's that time of the month again! All premium users should receive January's premium collectible item in their inventory, along with a neomail from TNT. Check out SunnyNeo's Neopets premium guide to learn more about premium membership and its perks.
Looking to get a new avatar this week? How about giving the game Nimmo's Pond a try. We have a new game guide: Nimmo's Pond for you. You can read about how the game works, what the power ups do, and some tips to help you achieve that avatar score.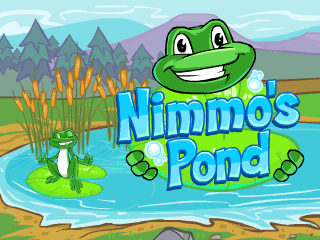 Get to shooting those lily pads!
The last Stocking Stufftacular Bonus item has been given out. It's called Holiday Portals. Head over to our Stocking Stufftacular page to find out about this item. With this item, we come to an end of this round of Stocking Stufftacular. We hope you enjoyed it!
And with the Holidays over, get ready to jump through the next portal!
---
All holiday items must come to an end, and this also mean the Holiday shop will be closing on January 8th. If you still want to have some of this seasoan's items, best head over to the NC Mall soon to get them!

It's been a good year for us around SunnyNeo and we would like to thank everyone for sharing it with us. We started off the year making some improvements around the site. Releasing new graphics. Fixing broken graphics. Revamping some guides, like our Faerie Quests Guide. Keeping up to date AC coverage.
We celebrated our anniversary with a new layout change. All the staff came together to make that possible and bring us into the current times.
The following months we focused on some projects that have been in the making for awhile. We were able to redo our old dressing room into a new Wearables Headquarters that will replace our existing customisation database pages.
If you ever wanted to search the neo news, you can now! We released a Neo News Search to help you find those pesky dates you were always curious about.
MySunnyNeo was a project that has been discussed and let go of soooo many times over the years. We are happy to be able to see it to light and get it released to help you guys keep track of things. There are many more ways we plan to improve this in the upcoming months, so get registered and watch out for additional ways it helps you out around the site.
Over the last year, staff have come together to help keep SN maintained, to post new guides for dailies, games, and other neo areas, to create new graphics for everyone to use, and just in general improve it and make it place that others come to for all these things.
Thanks for being there with us throughout this year, and previous years. We hope you look forward to the future of SunnyNeo and the big plans we have to continue to maintain and improve it.
Happy New Years!

It is the final day of Cheery Days of SunnyNeo. Today we have a new dailies guide for you: Coltzan's Shrine. You can head over there to see what kind of prizes you can get, and what happens.
Hope you have enjoyed the new content and had a good holiday season!

---
Are you looking for some older news? Visit our News Archive.