Charity Corner has returned for 2020. It is currently active on neopets. This time we are donating items to save an island called Dacardia. Things are a bit different than the previous years with there being a prize shop for you to spend your points you earn in instead of perks. There is still an NC portion. We will be updating our guide later and will hopefuly have it available for everyone soon!


Donate to save Dacardia!
A couple years now Neopets has held a NeoCreation Week where they give a prompt for users to create. Put on your creative caps and gather your art supplies. Below we've screenshoted the rules for you to see.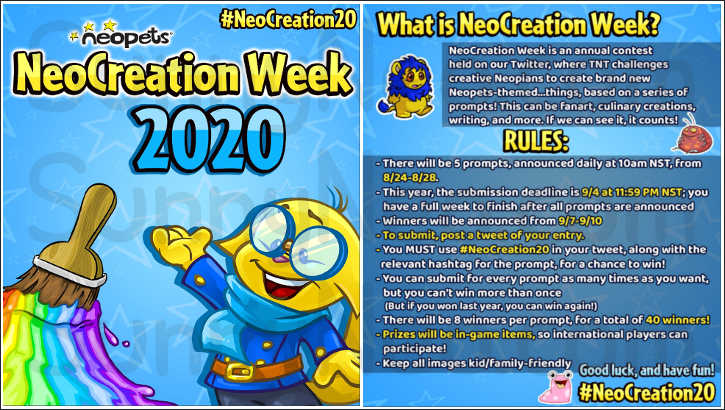 Cannot wait to see all the entries!
---
Are you looking for some older news? Visit our News Archive.