Final Rewards for The Wraith Resurgence + Skimish Battles: Time to Fight
The final prizes of The Wraith Resurgence plot are currently being awarded by neomail:
Thank you for your services!
As a valuable member of the Resistance, you deserve a reward for all that you have done for the good of Neopia! Fyora sends her warm regards, a trophy for your user lookup, a new avatar and a few exclusive items that she hopes you will enjoy. Thank you once again for your selfless service.
Our Wraith Resurgence guide will soon be updated with all the prizes and trophy ranks.
Meanwhile, a video telling the plot from Malum's point of view has been discovered, it is giving many explanations for previously unanswered storyline questions. You can watch it here.

About time someone started listening to me...
---
Now that the plot seems to be finally and truly over and the Altador Cup has not yet startet, there is no excuse to not do your best during the latest Skirmish Battle! The fighting for the current skirmish round at the Battleground of the Obelisk has begun today and you can now battle to support your faction until the end of Sunday.

For more information take a look at our Skirmish Battles guide.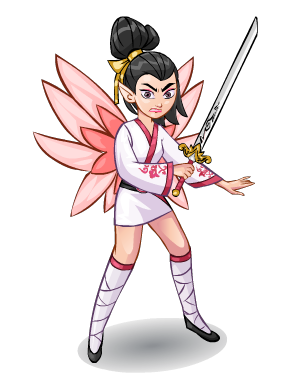 Ready, for battle!