The Return of Dr. Sloth Plot
WALKTHROUGH - Chapter 1
TABLE OF CONTENTS

SN REF CHARTS
PLOT LINKS


Step 1 -
Read Chapter 1 of the comic to see what is going on.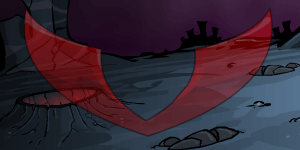 For many years he has been plotting something, but no one has been sure what it is... Has Dr. Sloth really returned?



Step 2 -
Go to Virupets Space Station and at the bottom of it click on the door you see. This door will take you to the Maintenance Tunnels.

Step 3 -
Once in the Maintenance Tunnels you will see a blue door. Click on the blue door to go to "A Series of Tubes".

Step 4 -
You are now in a series of tubes trying to get Gorix to Grundo's Cafe, which is the door with the green light over head. If you go through the open door to space you will need to restart. You can click on the light blue circle things with arrows pointing one way to change the direction of the arrow. You will need to change these to make it to your door successfully and also avoid the robots running around. When you pass through one of the interlock doors they will close and lock behind you so you cant pass by that way again. Set yours up matching the screenshots to pass each level. Press Go when you have them set up how you want to get gorix to start walking.

Level 1


Level 2


Level 3


Level 4


Level 5


Step 5 -
After you are done with all 5 puzzles you will be taken to the Finished page.

A Series of Tubes



Gorix

Finally, I made it out of there! Now to meet up with my contact...
- END OF CHAPTER 1 -
Back to top