Treasure Keepers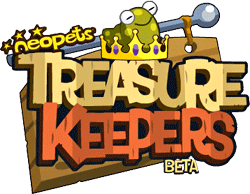 Treasure Keepers
is the first game that Neopets has released that is played on
Facebook
. It is developed by
Meteor Games
, the game studio owned by the creators of Neopets; Adam and Donna. At the moment Treasure Keepers is only playable in beta version for a limited amount of Premium users.
Below you can see an overview of all the information we have collected, divided into smaller easy to read pieces. Click on a topic to make this information appear.
Navigation
| | |
| --- | --- |
| SUNNYNEO LINKS | NEOPETS LINKS |
Guide Content
Visiting Portal City
You can also go on a visit to the city. To go to the city, you must click on the city map icon.
Next you get an old city map, at which you can select a few places to visit. There are more places on the map that you can unlock at later levels.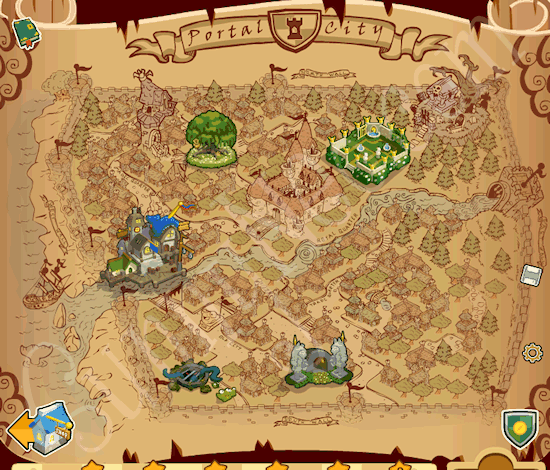 The Money Tree
You can collect three items at the Money Tree to sell at your shop. You can do this every 8 hours.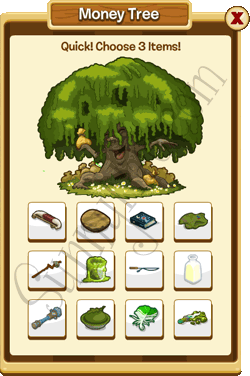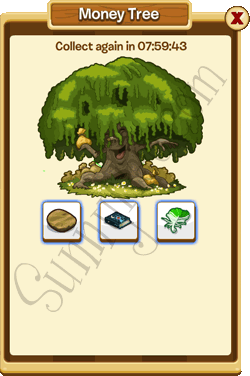 Palace Gardens
Here you can select adventures to play. They are:
| | |
| --- | --- |
| Adventure | Unlocks at |
| Royal Orchard | Level 1 |
| Topiary Trail | Level 2 |
| Hedge Maze | Level 6 |
| Aviary | Level 11 |
| Enchanted Grove | Level 15 |
| Queen Sallix Garden | Unlocks by having 3 friends or for 10 Facebook Credits. |
Secret Tunnels
Here you can select adventures to play. They are:
| | |
| --- | --- |
| Adventure | Unlocks at |
| The Scurryway | Level 4 |
| Spyder Lair | Level 7 |
| Oubliette | Level 9 |
| The Stash | Level 13 |
| Deepest Dungeon | Level 17 |
| The Undercellar | Unlocks by having 5 friends or for 10 Facebook Credits. |
Docks
Here you can select adventures to play. They are:
| | |
| --- | --- |
| Adventure | Unlocks at |
| The Pier | Level 10 |
| The Hungry Jetsam | Level 12 |
| The Junkyard | Level 16 |
| The Pride of Maraqua | Level 19 |
| Smuggler's Jetty | Unlocks by having 10 friends or for 10 Facebook Credits. |
Sewer
Here you can select adventures to play. They are:
| | |
| --- | --- |
| Adventure | Unlocks at |
| Crumbling Tunnels | Level 15 |
| Fungus Cave | Level 19 |
| Drainworks | Level 20 |
| The Pipe Maze | Unlocks by having 8 friends or for 10 Facebook Credits. |
[
Back to the top
]