Keyquest is not longer active on Neopets. The game has been removed from the site.
Key Quest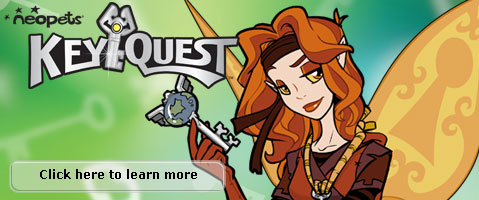 Keyquest is a brand new multiplayer board game that you can play against other people. By doing so you can earn neopoints and items. On this page you will find everything that is currently known about Keyquest. Because the game is still in beta-testing we will continue to update this page as new updates in the game appear.

Below you can see an overview of all the information we have collected, divided into smaller easy to read pieces. Click on a topic to make this information appear.



Navigation




SUNNYNEO LINKS
NEOPETS LINKS

SUNNYNEO GRAPHICS
Guide Content
Boards


There are many different boards you can play Keyquest on. Each board has its own theme and set up. Click an image in the table below to have a look at the different boards.

Most boards are available at the regular version of Keyquest, some are only available at Keyquest Beta, while others may appear randomly and cannot be selected from the dropdown menu where you create a new game.






Premium Beta Testing Boards


During the Premium beta test, many other boards were functional. Some of these boards had no mini-games etc. The screenshot below is a neomail from a TNT staffmember who says that the boards you can see below were released to premium members by accident and won't be released this way. There won't be any boards without mini games. All the glitch boards are shown below.





Alignment Board
The alignment board has a large varity of different alignment squares that make the game interesting because you can get both hexes and charms depending on which square you land on. This board has no mini-games.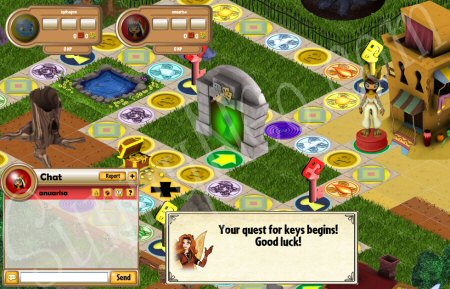 Charms Board
The Charms board has many charm tiles. Each time you pass one you will be rewarded with a charm, but so will your opponents when they pass one! This board has no mini-games.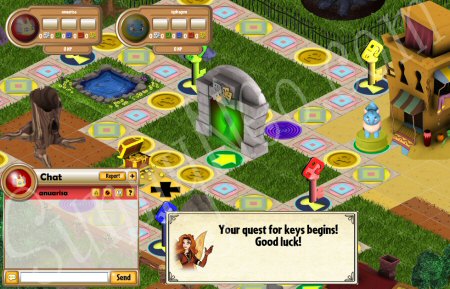 Games Boards
There are multiple game boards, these are:

Digging (Daring Dig)
FruitPicker (Fruit Picker)
GardenGrower (Neogarden Grow)
HopScotch (Flower Frenzy)
Lasso (Petpetpet Snare)
Maze (Faerie Labyrinth)
Nova Matching (Nova Matcher)
Petpet Wash (Petpet Pamper)
Poogle Racing (Poogle Carnival Racing)
Spyders! (Spyder Scare)

Each of these boards has no special tiles, they only have mini game tiles. This means you will have to collect all your keys by winning games. Winning a game can also give you a powerup, not necessarily a key.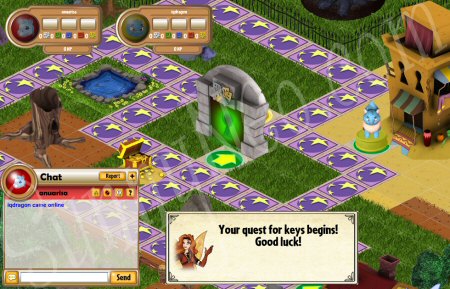 Fire Board
The Fire board only has alignment tiles of the element fire. If you have a fire token you're in a serious advantage over other players because you will be getting charms and they will be getting hexes. This board has no mini-games.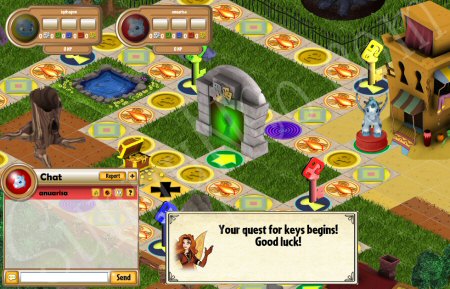 HauntedWorld Board
The Haunted World Board is a totally different board than the Neopia Central one, the routes and key locations are different. In this world everyone used the Scary Neohome as their start place (there are 4).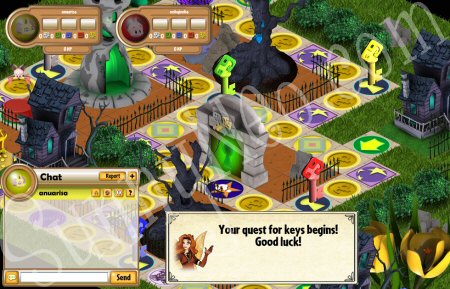 Neopia Central + Memory boards
The Neopia Central board is the standard board without the alignments, charm and mystery character tiles. The two Memory boards appear to be the same, we haven't been able to spot any differences.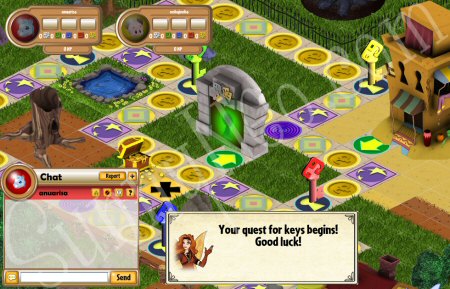 Mystery Chars
The Mystery Characters board has a lot of Mystery Character tiles which activate a neopian character every time you land on the tile.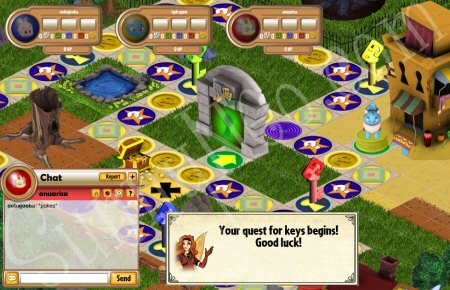 NF Test Board
The Test Board is a mix of all the new options, you will find alignment tiles, mystery characters tiles etc. all on this board. This board is especially interesting if you want to try the new features.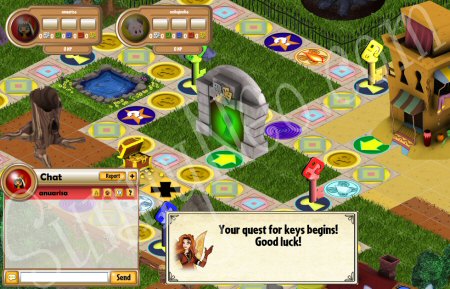 No Mini Games
In the No Mini Games board all mini games have been replaced with powerups. Mind you, there are more boards that have no mini games.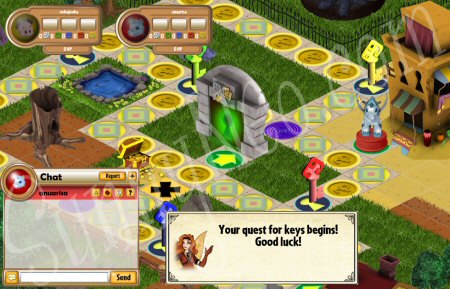 [Back to the top]