The Wraith Resurgence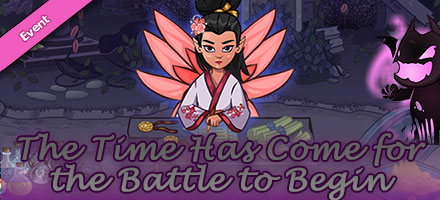 | | |
| --- | --- |
| Table Of Contents | Neopets Pages |

FAERIE FESTIVAL CLOSED

As the long awaited return of the Faerie Festival in 2017 was coming to a close, the Festival was vandalized and had to be closed. Fyora put up a notice with promise of payment for any information regarding the incident.



Faerie Festival

Wait, isn't this where the Faerie Festival was being held?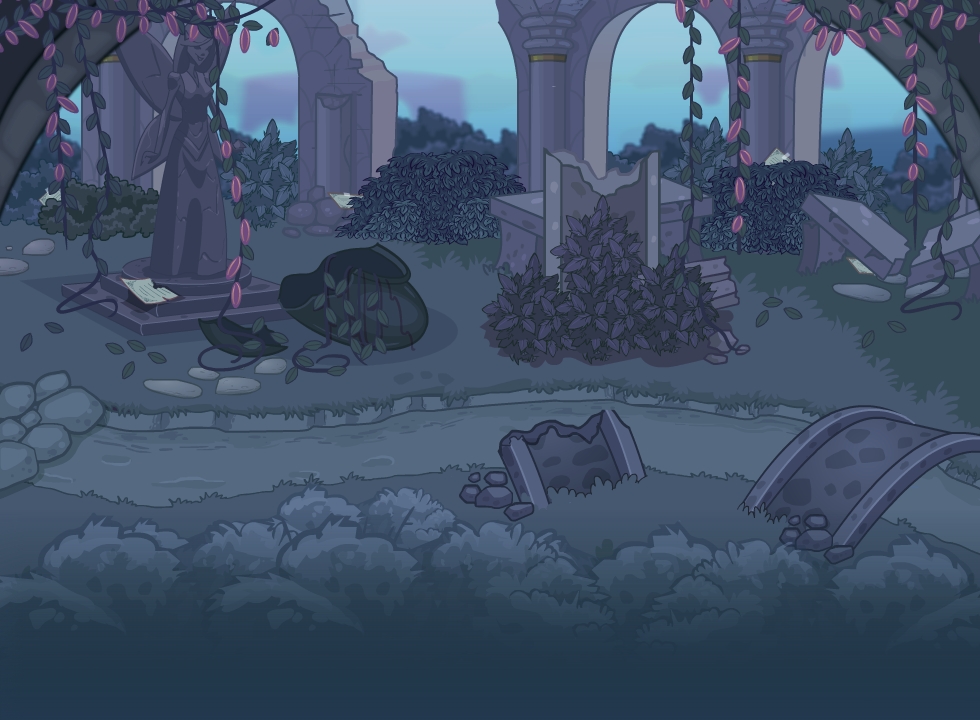 What happened here?! You see a notice stuck on a tree: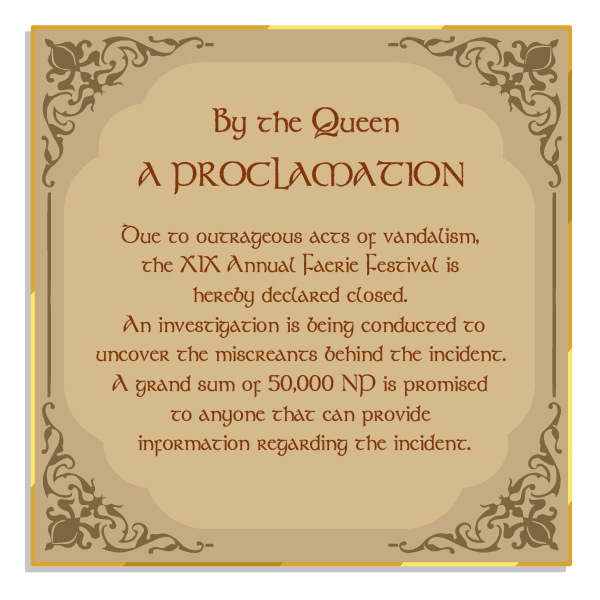 NEWEST UPDATES
Nov 17th - The Faerie Resistance Headquarters is opened and the battling begins.
Oct 19 - More dialogue is released as Fyora tells the other Faeries what to do going forward.
Oct 16 - More dialogue is released and we learn Kaia has The Sight.
Oct 13 - Another round of dialogue released and Fyora calls upon Kaia and her skills.
Oct 10 - Even more dialogue released where Fyora and Taelia discussed what to do now.
Oct 8 - More dialogue released in which The Battle Faerie questioned the Foreman's story.
Oct 4 - Another dialogue released as the Foreman stepped forward with a story that came with a video.
Sep 30 - First dialogue released of Fyora asking if anyone saw anything, along with SunnyNeo's Destroyed Faerie Festival Guide.
Sep 27 - Faerie Festival closed with promise of payment from Fyora for finding those that were responsible as well as an Avatar and Site Theme reward for participating in the Faerie Festival.


LINK TO US
| | | |
| --- | --- | --- |
| | Neopets Page | Other Page |
Back to top