Third Free NC Mall Cupcake + Skirmish Battles: Time to fight
The third FREE Cupcake has arrived in the NC Mall: 11th Birthday Constellation Cupcake. As the previous cupcakes this one can also be claimed on your side accounts.

In addition to to receiving a new NC item, feeding this cupcake to your pet will also make it gain +2 Strength points.
---
In other news, the fighting for the current skirmish round at the Battleground of the Obelisk has begun.
You can now battle to support your faction until the end of Sunday.

For more information take a look at our Skirmish Battles guide.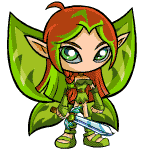 Hiiyaaah!