| | |
| --- | --- |
| | Posted by jawsch on 11th of December 2017 at 06:09 PM NST |
New Staff + Updated Lab Map & PB Prices + Updated Editorial DB
Hi! :) I'm Jawsch (Josh) and I'll be helping out anywhere I'm needed from General Page Maintenance, helping Juji and working on any projects that need a little extra help.
To kick things off, I've updated the
Lab Map Prices
&
Paint Brush Prices
pages! I'll begin taking over those, making sure they're updated more frequently!
I've also updated the
Premium Collectable Cards
for the remainder of 2017
AND
we've updated our handy-dandy, searchable
NT Editorial Database
with all the latest questions and answers!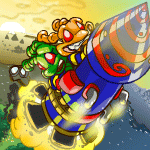 What?! Of course I know what I'm doing!