| | |
| --- | --- |
| | Posted by emaciate on 18th of August 2018 at 01:19 PM NST |
MSPP Pet Lookup
Feeling a bit sinister? Have you gotten that coveted lucky lab zap or possibly used your premium perk to make your poogle a little more... malevolent? Try out our brand new, totally evil, pet lookup!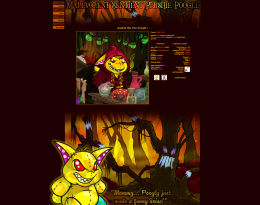 As always, we remind you to keep submitting those requests via our graphics request form.

Now with 10% more deviousness.