Brain Tree & Esophagor Guides
Good news, we now have a Brain Tree Guide and an Esophagor Guide for you to use. If you need help in getting the avatar, these guides will help you out! Learn about how the Brain Tree and the Esophagor work together. See the exclusive prizes the Brain Tree gives out. We are still collecting data on what the Esophagor asks for and what prizes he gives out if you are not on a Brain Tree Quest. Want to help us out? Send us your information.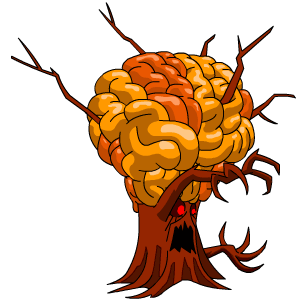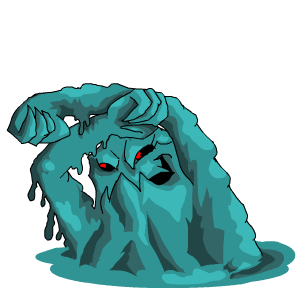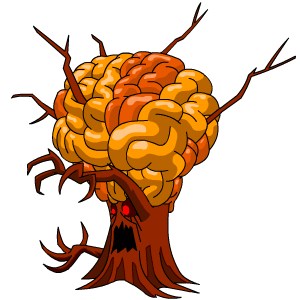 Neopets & Overpowered offsite event: Cryptoquest
Overpowered and Neopets are at it again with a new offsite event called Cryptoquest
Buy Card Packs to complete quests and get item codes to use in the Grundo Warehouse.
((Event deals withs cryptocurrencies and wallets. Please read thier FAQ as well))
More information to come soon
Edit: The item codes you receive from the cards do in fact give you The Space Faerie as a challenger!!

Halloween Graphics: Lookup & Adoptables
First, a big hello! I'm Steph and I've recently joined the wonderful SunnyNeo Team. As it is getting closer and closer to Halloween, it's time to spookify those lookups & layouts with some creepy graphics! Newly added to SunnyNeo's graphics collection are three adoptables and a Halloween Meepit Userlookup!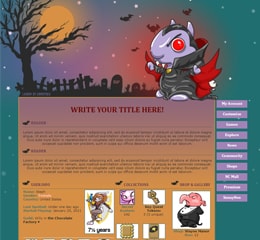 Haunted Mansion (NC Event!)
Haunted Hijinks got changed to Haunted Mansion, but don't worry, we still got our Guide ready for you to preview all the stuff. The packs still cost the same as last year and the event will last for 16 days!

October Premium Collectible
October's bonus premium collectible has been sent out! This month's collectible is Premium Collectible: Enchanted Pumpkin Patch Background and will be delivered straight into your inventory. Check out SunnyNeo's Premium Guide for more information and past collectible items!

Pteri Darigan - Avatar Reminder
Missing the Darigan Pteri avatar? It'll be available later today, Sunday October 14th at 11 AM NST. To obtain this avatar, you can visit Sterrano's petlookup. Make sure you'll be around to be able to obtain this avatar if you don't own it yet. Special thanks to pvaaux for notifying us about their Darigan Pteri. If you need further help or tips with avatars, visit our secret avatars listing page.

I need more avvies to collect

Neopets Down
It's not you, it's Neopets!



We're sad, and bored, and lonely too!
Update: Neopets is back!

Skirmish Battles: Time to Fight
The fighting for the current skirmish round at the Battleground of the Obelisk has begun.
You can now battle to support your faction until the end of Sunday.

For more information take a look at our Skirmish Battles guide.

Get your swords ready!

Skirmish Battles: Choose your allegiance
A new round of skirmish is about to start. Visit the Battleground of the Obelisk until the end of Wednesday to choose your faction. Competing in this round will be the Order of the Red Erism, the Seekers and the Awakened.

For more information take a look at our Skirmish Battles guide.



---
Are you looking for some older news? Visit our News Archive.