The daily Faerie Quests are back! Make sure to visit everyday for your daily quest and free item. Fyora also promised and extra prize for those that don't miss any days. The event will run until May 22nd March 22nd. For more information check out our Faerie Quest Event guide!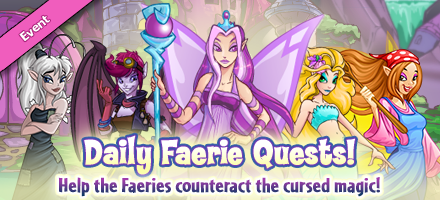 In addition to the normal Faerie Quests, you will also get the chance to complete Crafting Faerie quests. Delina came up with some new items, check our Crafting Faerie guide to see what items you can recieve from her.
During this event, the NC Mall also has Faerie Quest Fortune Cookies on sale for 50NC instead of their usual 100NC.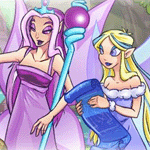 We have a long list of items, better get going!
Update (Mar/17/2020): We have corrected a mistake in this news post. The Faerie Quests event WILL end on March 22nd, NOT May 22nd. We appologize for any confusion.
Hopefully the warm air is finally finding its way to you! And with that brings our Spring Blossoms shop and gallery layout to celebrate all those new, budding flowers.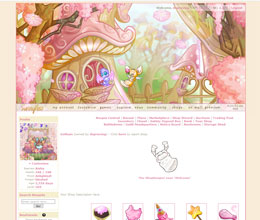 This whimsical design is ready to use as both a shop layout and a gallery layout!
---
Are you looking for some older news? Visit our News Archive.